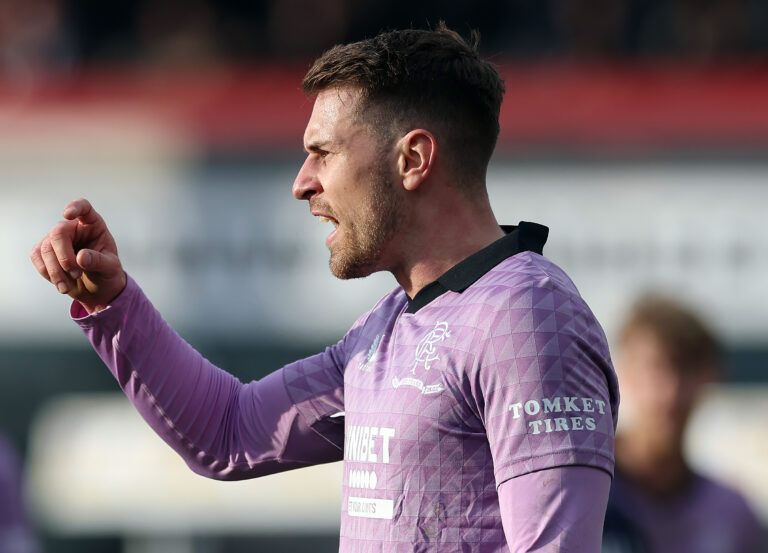 Giovanni van Bronckhorst is set to make a big call in selecting Aaron Ramsey for Sunday's epic.
The Wales midfielder, who has only in the past 3 weeks finally secured fitness, has impressed fleetingly since gaining health, and stood out for his country recently, leading his NT boss Robert Page to 'announce' he'd be playing on Sunday.
And the reality is that is exactly the reason he came, and exactly the kind of big occasion we need a talent like his for.
Ramsey is, without question, the best player in the SPL – theoretically. He hasn't hit near those heights yet, so the theory is a tad redundant, but it is nevertheless the case that the lad has a CV the envy of most in the top flight.
And Sunday is exactly the occasion as to why Rangers got such a Hollywood name in for the rest of the season.
It's set up for him, but of course, it's no guarantee.
Fans believe he could start in Joe Aribo's place – we suggested Alex Lowry, but we'd also concede this one is made for Ramsey.
A big show in a match like this could be a league-swinger, and Ramsey is certainly capable of it.
Is he ready? Yes. Is he emotionally ready? We hope so.
Because there is a very real chance he'll start this one.