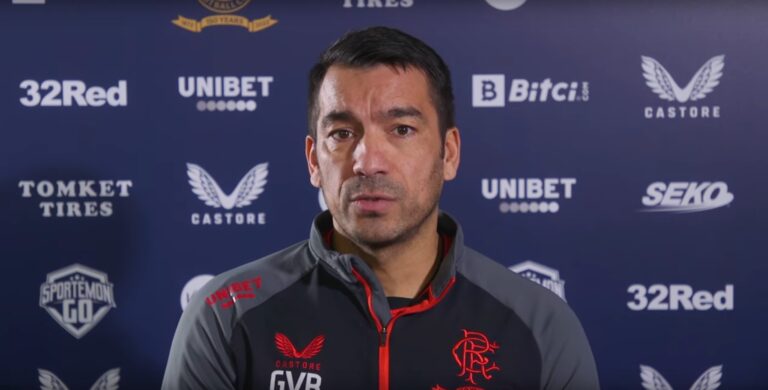 We know emotions are running high over Rangers' dismal Old Firm, with so many fans arguing that 'this has been coming'.
And we're not blind. Form since the new year has, as has been the case for years, abysmal, and it's not gone over supporters' heads.
Nor should it – the result yesterday was a culmination of that bad form, but just why have Rangers' gone backwards in form yet again following Hogmanay?
Gio's Gers form up till the bells was good – only Lyon hadn't been beaten by the Famous, so the revisionism that the side has been garbage under the Dutchman from the start is hard to swallow.
But the displays over this calendar year have again been bad, so why?
A big reason has been Joe Aribo's absence.
Under Gio, the high tempo fast-flowing football so lethal over his first 10 matches was mainly facilitated by the big Nigerian's role, centrally driving at defences, retaining the ball, and being nicknamed 'Velcro Boots'.
By some distance, Aribo was the best player in the SPL and his composure on the ball, his movement, his runs and the power in the middle was a massive part of Gio's gameplan.
When he was absent for the trip to Pittodrie and the Livi and Albion clashes, the difference in attacking nous was obvious, the loss of presence patent, and the blunt truth was clear that Ianis Hagi wasn't a good enough replacement and Scott Wright was poor on the…right. He was back for County, but he's not got back up to speed yet following the slower excusion to Africa.
There's also something else.
Alfredo Morelos. Let's not forget either the hold up play, back line dominating and nuisance factor of our Colombian who we've been disgracefully denied for recent fixtures, and the way he'd link with Aribo and cause havoc at the other end.
Take both of them away, and Gio's been forced into a more defensive system.
Hagi couldn't hold the ball up or drive at opponents, and Itten was shocking for target play. Roofe also isn't much of a stand-alone striker either.
As a result, the flowing play pre-Xmas has been absent, and GVB had to be more negative and defensive.
And the team appeared to still be in that mould yesterday despite Aribo's return.
So now what?
When Hearts visit this weekend Rangers will have EVERYONE bar Filip Helander back.
Gio will be able to return to the system which worked so well before Christmas, with Aribo and Morelos back, not to mention Leon Balogun in defence, Bassey at LB and the much-welcome Ryan Jack restored to midfield.
Aaron Ramsey may also appear.
We should see the Rangers we were only a month ago.
Thank goodness.