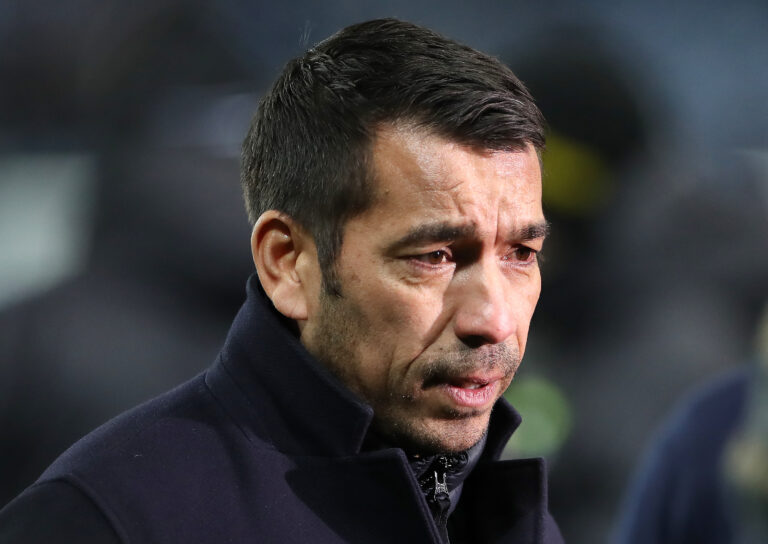 After a dismal collapse from the Famous today, we've dropped yet more domestic points in the latest episode of the inescapable new year blues.
Ibrox Noise rates the players who failed miserably to hold onto a simple lead:
McGregor:
What did we say v Utd? We repeat it pretty much here. He's done. Sorry guys, he will make the occasional big save in Europe or a match v Celtic but he's lost any appetite for bread and butter matches now and it shows. Should have retired in the summer. 4
Tavernier:
We're not as harsh on him as some seem to be, the guy worked hard as anyone out there and he tried 19 crosses, even if only a couple hit their mark. Wasn't needed defensively and neither goal was down to him. He was also the one to face the media after the match. 6
Goldson:
He is having continuous shocker after shocker. We were one of the few willing to say he was pretty rubbish v Dortmund, but the high of fans in general made him out to be better than he was. Understandable. He was the same today but in the cold light of a bad result he looked even worse. 100 passes none of which went anywhere, and was completely in no man's land again for all the goals. Fans' patience is getting thin on him, and that is very much our feeling too. 3
Lundstram:
Literally no clue why Gio played him here, this wasn't a 3 at the back. Lunny was a wrong selection wasted in the wrong formation in the wrong position, but did his best. Did contribute at the back, and was miles and away better than his partner but can't be blamed for this one. 5
Bassey:
He's starting to show his limitations. He's not very quick, he has atrocious concentration, and he's lacking in intelligence in a position where being canny is important. He's big and strong but he's starting to look like last year's Bassey again. 5
Kamara:
Really don't know what he was doing out there, looked disinterested and barely got involved. Lazy, distant, and wasn't up for it at all. 5
Arfield:
He needs a rest. We are massive fans of this boy but he's 33 and he's being overused. Keeps working hard but isn't effective right now. He's not 28 any more. 5
Kent:
He worked hard as hell, got an assist, and was a menace. Can hold his head high for sure. 7
Sakala:
Patchy – filled with beans as always but very wasteful with his chances. Took one, true, but wasn't efficient with use of the ball and but for the goal was an empty jersey. 6
Morelos:
A strong show from Alfie, once again leading the line well, and did little wrong. Along with Kent and by a distance our best player. 8
Subs:
Roofe:
His stats for last season were great. This season he's a pale imitation of that player. Offers nothing these days and was absolutely rotten v Celtic. Continued that today. 4
Manager:
Gio ****** it today. We love him, but he's making a pig's ear right now of domestic football. Some questionable selections, and just like his predecessor sticks by Goldson come hell or high water. Choked with subs, as in he didn't really make any, and after all the brilliance of Borussia, he was a flop today. Everything he got right v the Germans he got wrong v Motherwell. Poor. 3
Now, a lot of you might argue we were coasting in the first half, so why so harsh with the ratings. Well, we weren't coasting – we had tonnes of the ball but could only score once. That's right, we relied on an OG to open the scoring, don't forget that bit. So wasteful. Come the second half the players absolutely tanked it, and let Motherwell take a well-earned point. We just got mugged by the worst SPL team in current form. That's a disgrace and it's Gio's lowest point. Forget Parkhead, this was way, way worse.