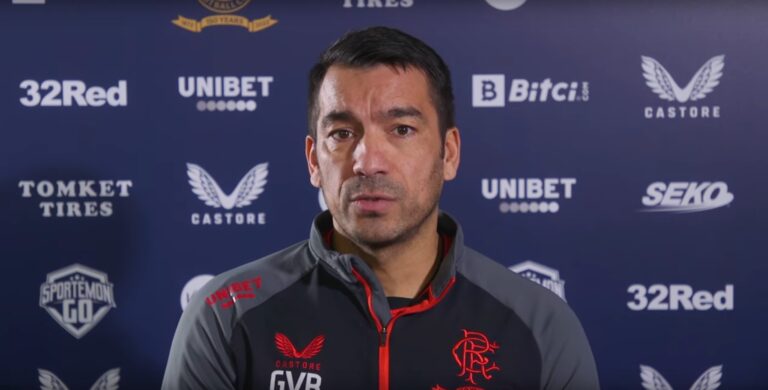 If there was one 'blot' (and we use that term loosely) from yesterday, it was the emergence of Borna Barišić's bad form as a 'thing', and his subsequent (deserved) dropping to the bench.
The Croat has had an indifferent 12 months – a form dip last January during Roma's reported interest in him, his subsequent 'goodbye' to the fans at Ibrox, speculation about his future, a 'family member' suggesting it wasn't true, then his own bizarre press conference a few weeks ago.
At the time we credited his honesty, but equally his admission there was transfer interest in him and that we'd see at the start of February his situation suggests strongly that his focus isn't on Rangers right now.
And that was clear against Celtic, when he had absolutely the worst night of his Rangers career – well, the worst since 'he got good', anyway.
Rightly taken off, with Bassey reinstalled in his own native slot, Rangers looked infinitely more sturdy after the break, and Balogun in the middle aided that too.
As for yesterday, Bassey is a good LB but not a great one, not yet anyway. He makes a lot of fundamental gaffes, with poor concentration exposing the defence. He also hasn't mastered the crossing side of the gig too well.
He cost the opening goal v County and nearly cost one yesterday. Tavernier and Goldson would be getting slaughtered for such infringements.
But he's learning, growing, and right now he's the better option than the Croat. He's certainly hungry, and provides width with more gusto and vigour.
As for Borna, his lack of energy is a major reason he's getting a rest. Lack of focus too, with his mind seemingly elsewhere these days.
He's lost his place with his country, appears to want to leave Rangers now, and now he's lost his place with us.
So, for the moment, Bassey retains that slot, and hopefully gets used to being back in that position again.
It is his best.
The one notion remains that overall, despite Barisic and Bassey, Rangers maybe could use a new body in at that slot. Neither of these two are truly convincing 100%, especially not Barisic.
But it's not a problem area, not for now anyway.