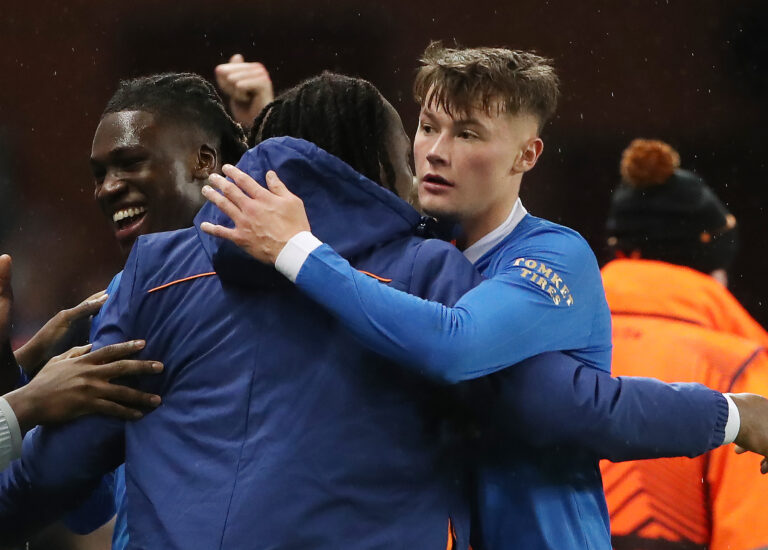 If Nathan Patterson's sale taught us anything, it is that PL clubs are looking at Scottish clubs more than ever due to new Brexit regulations.
Because of the red tape and work permits now needed for any continental player arriving in Britain, not to mention rising costs, PL clubs are circling Scotland for talent in order to secure rare gems without any issues in administration of getting them in their colours.
And Patterson may well open those floodgates, with a glut of SPL players being monitored south of the border that might not have been before the political landscape changed.
What does this mean for Rangers?
In terms of the senior squad, not a lot. Ex-manager Steven Gerrard didn't really favour Scottish players and by the time he left we had just one regular senior from these shores, two if you count Scott Wright and Ryan Jack. Jon McLaughlin being a fourth.
So we don't really fear PL teams hawking out our Scottish players because, really, we don't have any now.
We do, however, have a glut of home-grown talent coming through at Auchenhowie – we only just secured Leon King in the face of stiff competition from Aston Villa, but bigger fish than the Birmingham side will look at what our Academy is producing and consider that kind of option over the red tape alternatives from Europe.
So we have to be wary – our senior squad is safe with regards Scottish players, but the Academy may well be vulnerable.
But equally, it's one of the best of its type in the UK, and if King chose it, others will.
As for our foreign players? That's a whole other kettle of fish…