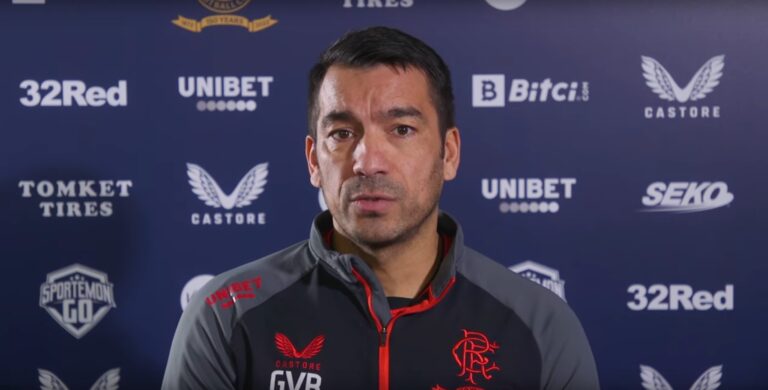 Giovanni van Bronckhorst has laid down the gauntlet to the Rangers board after confirming he, like Scott Arfield, wants the former Canada international to remain at Ibrox beyond this summer, and in doing so mirrors the fans' needs as well.
The midfielder, such a stellar signing and arguably the best Steven Gerrard made, has been in yet more outstanding form this season, ever-popular with fans but backing that popularity up with superb performances.
And it's grabbed GVB's attention alright, who sees already the former Burnley star as integral to Rangers and wants him to stay beyond the end of his current deal.
Of course, that's down to the board, no one else, and Arfield himself put the gauntlet down to the same people some weeks ago by confirming he was happy at Ibrox and didn't want to leave.
With GVB echoing that sentiment, the board is under pressure to deliver a contract offer to the one man who absolutely deserves it both in effort, quality and consistency – why they haven't yet is beyond us a tad, but may slightly tap into the endeavours of reducing the age of the squad a touch.
We do understand that, and Gio has signed three players already, 19, 21, and 25, so he too is working on reducing that average age.
But you still need the quality experience, especially when it's playing better today than it did when it first joined, and that's the category Arfield falls into.
The ball is firmly in the board's court – Ross Wilson and friends, you know what you have to do.