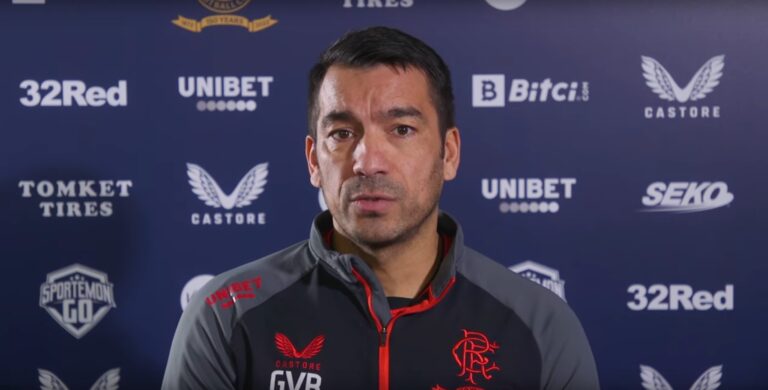 Giovanni van Bronckhorst has slammed (in his usual subtle and gentle way) the farce SFA for limiting cup matches this season to just 3 substitutes (+1 in ET) where league and league cup remain at 5.
Rangers' boss sees tonight's clash with Stirling Albion as the perfect opportunity to introduce more youth players to the first team, with Alex Lowry particularly mentioned as impressing through the Acadmy, but his chances of featuring could be limited by the daft rule to keep subs to just 3 in 90 minutes which will of course hinder other youth players too.
In all other competitions the subs were increased to five to help clubs amidst the Coronavirus pandemic, and this was a sensible ruling, but inexplicably that rule doesn't apply to the cup, and the SFA are the ones who made that call.
This means the chances of being able to bring on a youth player for some valuable minutes are hindered significantly, especially if injury during the 90 minutes should the match be less than a stroll means the boss is forced to make a senior sub rather than giving a kid a run out.
And GVB was very unhappy with the notion he will held back by that ruling and might not be able to blood young players.
Gio is a big fan of youth, and wants to use it where possible – unfortunately the dimwits at the SFA have ruled in favour of effectively restricting that.
Smart (!)