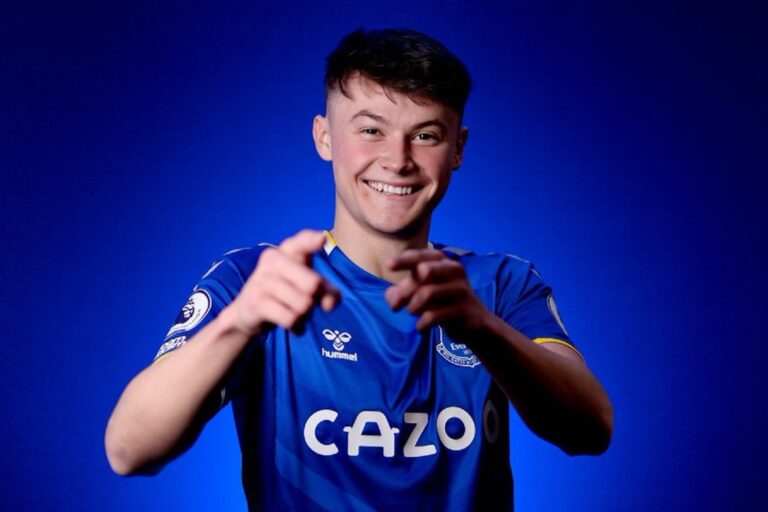 We know there'll be a tonne of readers mentally (or vocally) responding to this article with 'he's gone ffs, he's not our player, not interested', so if that's you, this piece isn't for you and your opinion literally isn't relevant or welcome.
For those who are curious though, about Nathan Patterson and his plight, we must say the £16M sale to Everton has been a complete disaster for Goodison Park, and in some ways, for us, we suppose?
Obviously Patterson was signed by Rafa Benitez, but only a few days later the former Liverpool manager (a horrendous fit for Everton in the first place) was out the door having been fired for what was an abysmal record at the Toffees.
But of course Patterson had only made the bench once of the three matches under Benitez so it was assumed caretaker boss Duncan Ferguson would ring the changes and, as a good Rangers man himself, give Patterson a run out.
The RB still didn't make the bench.
He's been down south now for a couple of weeks, since the 8th of January give or take, and hasn't played a single minute of football.
He's in fact having a worse time of it in England than he was for Rangers, with £4M Jonjoe Kenny preferred as starter and 87-year old Seamus Coleman being preferred on the bench.
Everton fans are certainly bewildered as to why they spent £16M on a rising star of the game only for him to be dumped immediately.
How does this reflect on Rangers? When players from Rangers (or Celtic) have gone south or abroad, almost always it's for big money and they become instant fixtures. Hutton, Ferguson, Armstrong, Van Dijk – all assets for their teams, sold for huge cash, and immediately put into the first team.
But this time the player isn't even on the bench. It's inexplicable and we know Patterson wanted to stay at Ibrox to win his place, but the Everton offer would have told him he'd be getting game time.
Not a bit of it so far.
Don't get us wrong, we are happy to have sold him and have the money for him – it has helped Rangers' finances enormously.
But we can't help feeling a little sympathy for a promising star of the game who's currently being completely ignored by his new employer.
He is, after all, one of us.