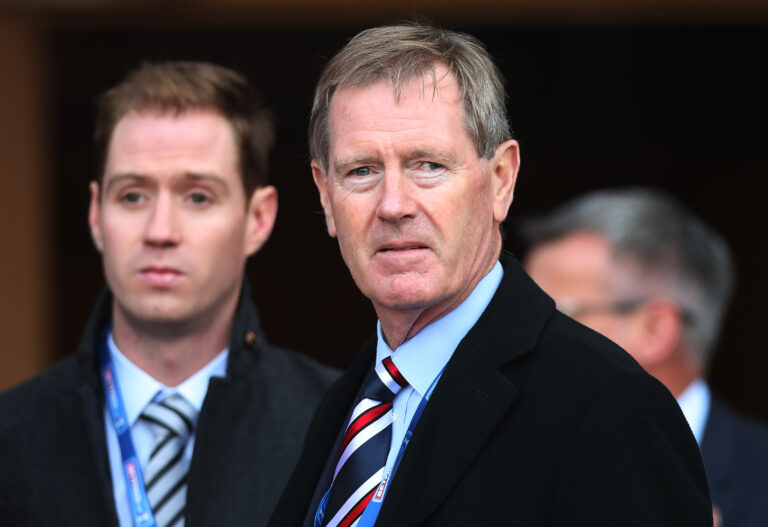 We're not going to get into the specifics because there's enough litigation to confuse Johnny Cochrane and Perry Mason combined, but the blunt result of the 'latest' Sports Direct v Rangers court case is we lost.
A judge has ruled in favour of Mike Ashley's contract, on the grounds that the deal signed by Rangers, including by Dave King, did not let SD match Castore's offer.
At least, that's the ruling's conclusion anyway.
The long and short of it is that Rangers are now legally obliged to make the Castore contract public, exposing its value and clauses, because SD QCs said doing so was absolutely critical and necessary.
This was indeed the base demand of SD – that Rangers show them the Castore deal so they could match the value. And they claim, with the Judge's approval, the club didn't, affording SD no chance to match the value of Castore's offer meaning SD could sell our kits.
And now that we've lost, the damages could be into the many millions.
So, the end result means we have to pay SD up to £10M, AND show them the Castore contract as well.
This story hasn't been widely reported, which is strange for a negative Rangers story, but there you have it.
What does this all mean?
First off, we can guarantee we'll never hear from Dave King again. Now that we owe a chunk of millions to SD, caused by a deal he helped broker, he won't want any part of this.
Secondly, financially it's a big problem – and means winning 56 is now beyond critical. Rangers were in £24M loss – that was helped by selling Steven Gerrard to Villa for £4.5M, but now the debt could be as high as £30M.
Failure to get to the CL group stage next season isn't worth thinking about. It was already vital, now it's code critical.
It's not ideal for a club of Rangers' size to have lost this court fight, and end up in worse debt than we already had.
Just have to sort it out by winning 56.