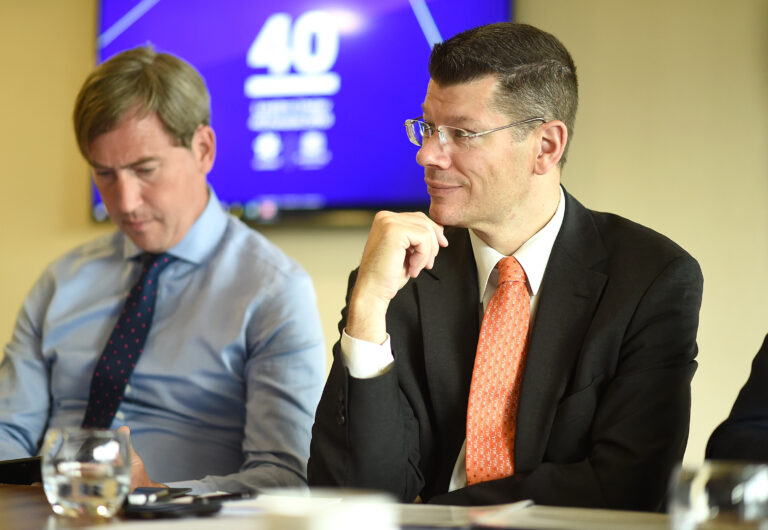 Are you laughing? We're laughing. Are you?
We know we're laughing because of the absolute chaos and shambles we're seeing in the SPFL amid YET ANOTHER diabolical mishandling of Covid uncertainty.
But it's the SPFL's brass neckery that's really got us giggling following on from the infamous 2020 vote, as the governing body dares to invoke 'sporting integrity' to defend their Covid policy that's bringing the league to its knees.
Mainly, because, of course, it's their farcical handling of the winter break that in part has led to this, and furthermore their violation of sporting integrity which has led to their saturated use of… yup, you guessed it, 'sporting integrity'.
Dundee's James McPake and St Mirren's Jim Goodwin, two absolute stormtrooping tims if ever we saw them, have ironically themselves have suffered at the hands of this policy after begging the powers that be to suspend their recent matches due to inability to field full teams.
Rangers were of course against the advancement of the winter break, but would have no issue if teams cannot field full personnel, which, naturally, neither the Dee nor Saints could.
But as long as Celtic get ahead, right?
Of course it hasn't worked – they languish behind by 6 points despite the Stavros Revolution, amid all his and their complaints about scheduling and injuries (complaints all quiet now they got their farcical winter break way).
But it just shows once again how £500,000 is invested in Neil Doncaster every year and every year our game screws itself up totally and shows it's completely unfit for purpose under his governance.
If king tims messyrs McPake and Goodwin are unhappy, you know you've royally messed up.