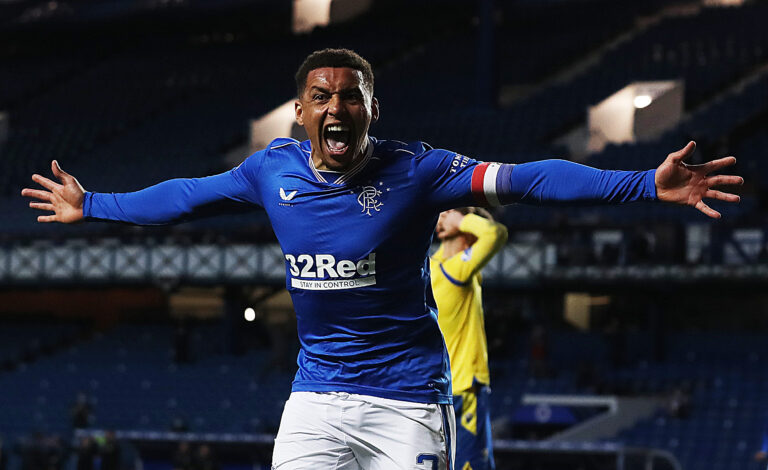 Rangers have just secured their 55th title in the SPL, and if they can make it to 56 by the end of the 2021/22 season, they will have secured an automatic spot within the Champions League group stage. To come this far and go further, it goes without saying that there are some impressive players at Ibrox.
When it comes to the best players, it's challenging to narrow down the list because they all play their part. However, it is worth analysing player performance if you enjoy sports betting. The more knowledgeable you are about teams, the easier it will be to place a lucrative bet. Look for a betting bonus if you are ready to place a bet, as this will improve your odds.
Read on for a list of five top Rangers players in 2021.
James Tavernier
At 30 years old, current captain James Tavernier is approaching the mid-point of his career. However, there's no doubt that the right-back has shone brightly at Ibrox. When Tavernier first arrived at Ibrox, it was clear that his defensive game wasn't too strong. Luckily, he made up for that with a powerful ability to move the ball forward. In the 2021 season, his teammates have recognised his talents and allowed him the cover to do what he does best. Although he doesn't consistently hit the target, nothing stops him from getting forward and crossing balls into the box. Gers kept Celtic at bay thanks to this determination and leadership and won 55. Currently, they are aiming for their 56th win, and the odds are in their favour.
Allan McGregor
Rangers barely conceded goals throughout the 2020/21 season; that's all thanks to an impressive defensive lineup alongside their man in goal Allan McGregor. Thanks to the team's strong play in 2021/22, he hasn't been at his busiest. However, when it counts, he makes impressive saves and allows Rangers to dominate Scottish football. There have been countless games where the difference between a win and a loss for the Rangers has hung on this man's goalkeeping. Further, when it comes to communication, McGregor is excellent at directing his defence. Considering the man is almost in his 40s, he's doing incredibly well to have the powerful reflexes and manoeuvrability that he does.
Steven Davis
Steven Davis is a phenomenal football player and also a genuinely nice guy – two things that rarely go hand in hand. Thankfully, because of his calm nature off the pitch, he's able to be a force for good on the pitch. He had a slow start to his return, however, the detractors have been put in their place because he is now the top-capped home nations' player. Davis knows when to keep it simple and when to use vision to spread the ball forward. A wise player.
Ryan Kent
Ryan Kent has seen highs and lows as a winger, but that goes with the territory. However, there's no denying that he's currently one of Rangers' brightest performers. Kent's play helps lift those around him, and he is excellent at creating opportunities for other people, which is all part of the winger role. In a team that has dominated the Scottish League, it's safe to say that Kent stands out thanks to his overall contribution in runs, goals and assists. Although his performance dips from time to time, he has a hugely positive impact on his teammates regardless.
Connor Goldson
Connor Goldson is a critical component within the Rangers' defence, with impressive feats of composed play alongside the odd remarkable goal. When he's out on the pitch, fans can hear him yelling directions at his fellow teammates. This clearly demonstrates how organised and meticulous he is – a great asset to the Gers. When Goldson plays it forward, he shows vision and endeavour, often taking risks to take the ball where it needs to be. Although he is the driving force of defence, he also helps boost the performance of those he plays alongside. Calvin Bassey has benefited hugely.
The Rangers have an impressive team that dominates the Scottish League. They have many fantastic players not mentioned above. With many of the above players ageing, who will make the list by the end of the 2021/22 season.