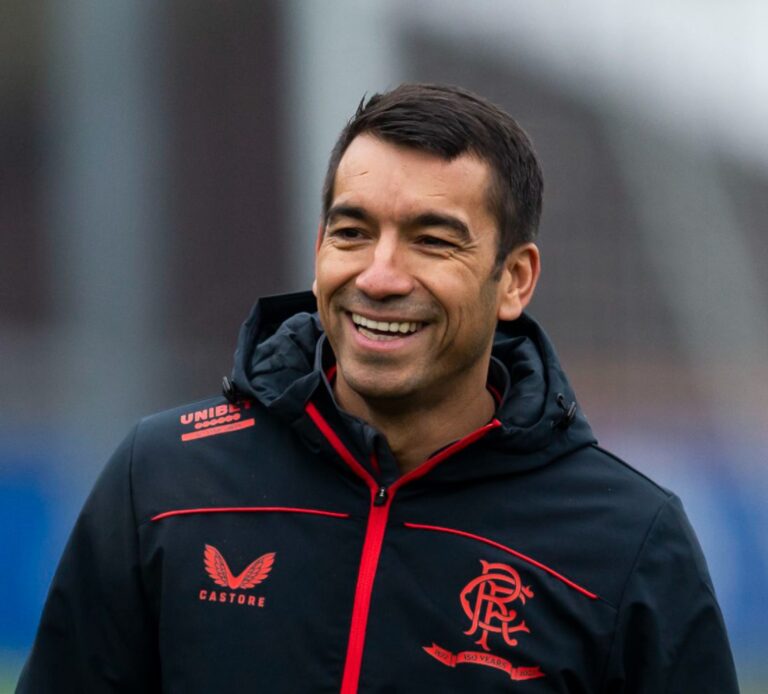 8 matches in charge, it's probably safe enough to have a tentative assessment of Giovanni van Bronckhorst's reign at Ibrox.
After all, league-wise that would be around quarter of a season, so while it's early days, there's no harm having a little gander.
And the picture we see is good.
The big improvement we're seeing from GVB comes into two areas:
Attitude, and flexibility.
On the attitude front, the players are working far harder on and off the ball. Off the ball they hunt much more, they make many more runs, and the overall team is very fluid. Players fill space, they make space, and they work hard to press.
On the flexibility front, the manager is more than happy to adjust his team on the fly, to apply adaptable formations and to switch quickly. While he's not Antonio Conte-levels of passion on the sideline, GVB is nevertheless clearly active and engaged, and he watches everything like a hawk, studying what works, what doesn't, and adjusting when needed.
And while it's still only early in his tenure, the players have all bought into him in a way they clearly no longer were with Steven Gerrard.
Connor Goldson, while hardly now the ghost of Maldini, is much more focused, and while slipping back into his ball-hogging patterns a bit in recent matches (only 77 touches v Ross County, but slipping back to over a hundred in the past few), his defending has been cleaner and Calvin Bassey has been learning a lot from him.
Other players too have had new leases of life, such as Tavernier, Barisic, Kamara and Aribo, and while a few of these were playing not too badly already, Aribo especially has absolutely sparkled.
And of course, fundamentally, Gio has won every match bar that draw in Lyon.
It's been a good start. It's looked promising, and it's got the added bonus that the boss is yet to even sign a player for us.
We will be fascinated by the tinkering in January.
But in terms of till present day? We could barely have asked for more from Gio.
10/10.