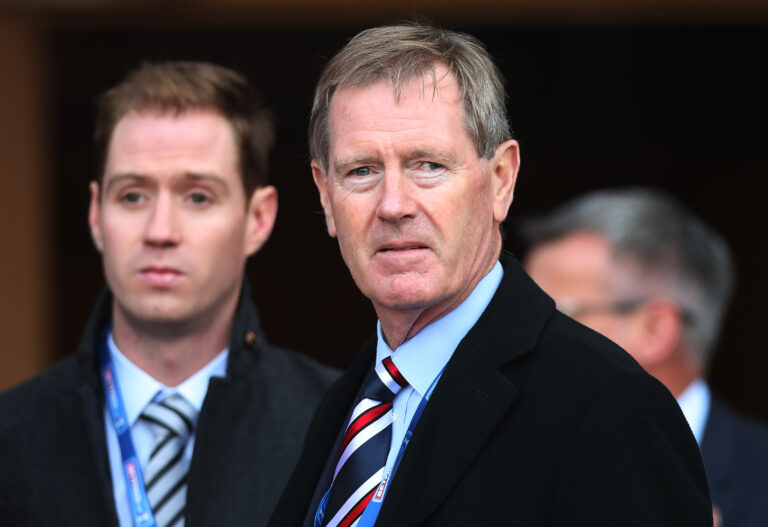 We didn't really want to take on the Dave King stuff, but when the former chairman smeared Rangers' board as 'unbecoming' we had say something.
The former Ibrox chief has never been shy about blowing hard in the media – always willing to give a tabloid quote or two, with lots of smart-sounding words and a tonne of rhetoric.
Now, let us be clear, like everyone reading this article, we are sincerely and genuinely grateful to him, Paul Murray and John Gilligan for standing up for the club, and forcing an EGM which got Rangers effectively out of the hands of Ashley, Llambias and co.
He stood up, like Murray and Gilligan did, and put time and money into Rangers, and we're not going to turn round and stab him in the back, revising history and acting like the man didn't do anything.
This doesn't mean we're fond of him, because we're not. We have respect for his actions upon Rangers, and his time and effort to fix so much of our club up, but we separate those from the person he is, and that person is starting take centre stage with unwelcome digs at the club and the board.
Now, we did poll this among our readers earlier, about how he addressed the ban of Sutton, and we were quite shocked that the response mostly favoured his take – that Rangers' board should not be banning anyone.
However, the lack of focus from that response on the fact he did it through the Rebel was pretty flabbergasting, that he chose a clear enemy of the club to attack it with.
Because, honestly, wherever you stand on the ban itself, there's just no defending using the Record as a mouthpiece. Anyone who does is probably not a sincere Rangers fan.
There is of course the question of the hypocrisy. Dave King was part of the Rangers regime which, in 2015, revoked media privilege from the BBC's Chris McLaughlin. He never reinstated those privileges and the BBC then boycotted the whole club.
Who the heck is he to slam THIS board for banning someone else for similar reasons?
We're pretty disquieted by the distraction he's caused just a couple of days prior to a huge trip to France and a massive trip to Edinburgh.
It's not 'becoming' of a Rangers man, not at all.