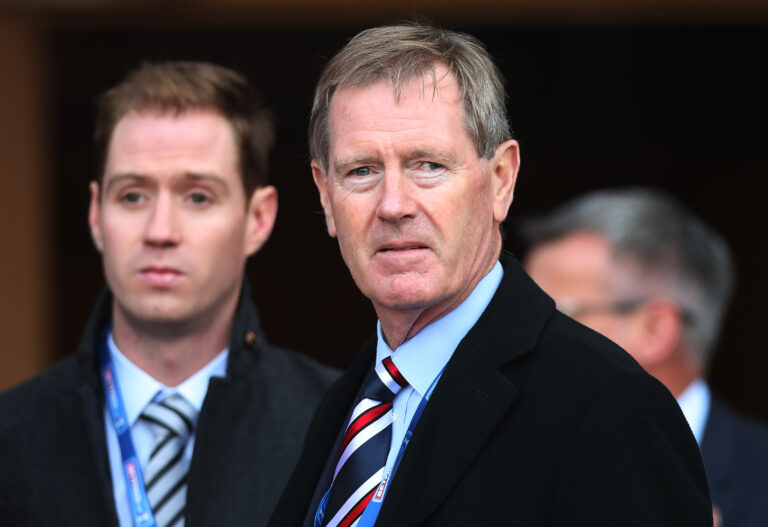 The stuff with Dave King is disquieting. From what we're gathering, the former chairman is attacking the present board by way of the Daily Record, accusing them of alienating Club 1872, and in particular levying the claims at current board member Graeme Park.
King was very vocal about not voting for him to be re-elected, in a vote Ibrox Noise decided to abstain from, incidentally, on grounds of 'information I have'.
We absolutely 100% do not want to sound like the DR or the general 'timmy' media by covering this topic, because it's an ugly one, but we can't fathom why King has gone TO the Record, which he knows fine well is both banned from Ibrox and an enemy of the club.
Regulars to this site will well know we've never been fans of King – that we appreciated his wrestling the club from the claws of Ashley and Llambias, but we were never entirely trusting of him or his intentions, and were delighted to see Douglas Park installed eventually.
The Club 1872 stuff we're staying out of – we know it's become political in there and we're not interested, nor are we interested in King's opinions on… frankly anything, but to be critical of our board publicly and via an enemy of the board and club and fans strikes us as discouraging.
This is a good time in Rangers' history. We've got a great manager, a squad motoring again, and we've 56 to fight for as well as well as progress in Europe to enjoy.
The last thing we really wanted to see was King nabbing the headlines with slurs about our current board.
They may or may not be true, but honestly we don't care.
We just want it to be about football and what we do on the pitch.
That's what it's really all about.