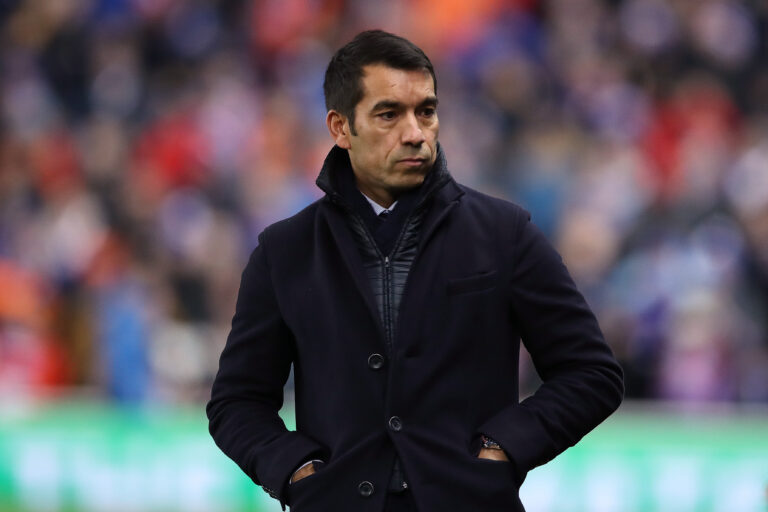 There are a tonne of talking points from Rangers' comfortable 2-0 win over Prague, but one of the key aspects is the difference now in James Tavernier and Connor Goldson.
The roles of both have radically changed and we imagine a lot less criticism will come their way as a result.
We begin with Tav.
Gone are the marauding runs forward with gay abandon, the ill-disciplined nonsense that his ex-boss encouraged and which cost Rangers tonnes of goals, and in its place was a much more reserved performance where he only sparingly provided support to the attack.
Indeed, he only tried 4 crosses, none of which hit their target, and spent most of his evening at the halfway line, watching for attacks and blocking anything off that started.
Compare that with his leaving his post with total irresponsibility and expecting everyone else to cover him – it actually turns out his manager was the one ensuring he did that. He played to his ex-boss's letter, and it was his ex-boss who made him constantly fire forward.
Is it any surprise Rangers' defence struggled with that? Aside 55, which saw Ryan Jack covering for him so so much, Rangers have gifted so many goals down that side. Now we see him keeping the shape at the back and the tightness of the defence was far superior.
But then there's Goldson.
This change was even bigger. Instead of Rangers playing out from the back and him always being the one to dribble forward, Davis or Kamara were coming deep to collect the ball instead, and Goldson was sticking to just being a defender. And he did frankly a good job of it. He only did 51 passes the whole night, which for a defender used to doing into the 70s and sometimes 80s, is quite a difference.
Gio's system doesn't play from the back, it relies on midfield and wide men to take the ball forward quickly, rather than the sluggish pondering of defenders doing it instead.
The changes we're seeing are radical, and aside one good domestic title last season, we've been so used to poor play under SG that this is quite the difference.
Gio can actually organise a team. He's technically minded.
And Rangers look like they could really reap that reward if Thursday night is anything to go by.
Future's bright.