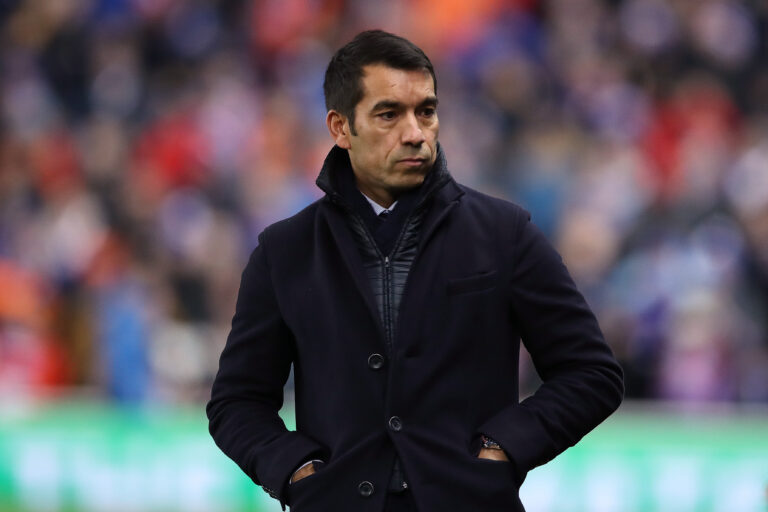 After Giovanni van Bronckhorst was interviewed in front of a blank wall for Sky Sports in a first for any manager in the UK, Rangers have now officially ramped up the cinch protest and legal action by refusing to even engage with the media near the car dealership's brand.
Normally of course managers are interviewed in front of all the league sponsors, but because that includes cinch, Rangers are now boycotting all of them.
We must admit we're not sure how we feel about this.
It looked absolutely stupid and weird to see Gio in front of a white wall, and initially it was hard to figure out what exactly wasn't right about the scene, but then it dawned.
Add to this the dispute with BT over Sutton, the dispute with the DR the dispute with the BBC and just about everyone else and we do wonder if Rangers are starting to just make too many enemies now in the media and in commerce.
No one Likes Us We Don't Care is one of our many mottos, but since last summer we've taken it to a new level, and we're not really sure now how much benefit there can be in making so many fights in Scottish football.
Let's be clear, and honest – in most of these cases, Rangers 'started' these fights. We picked them, we decided to do it on our own and that's our prerogative.
But we're now honestly struggling to think of any organisation we actually DON'T have beef with.
At some point, we're going to need some friends and we're beginning to run out.