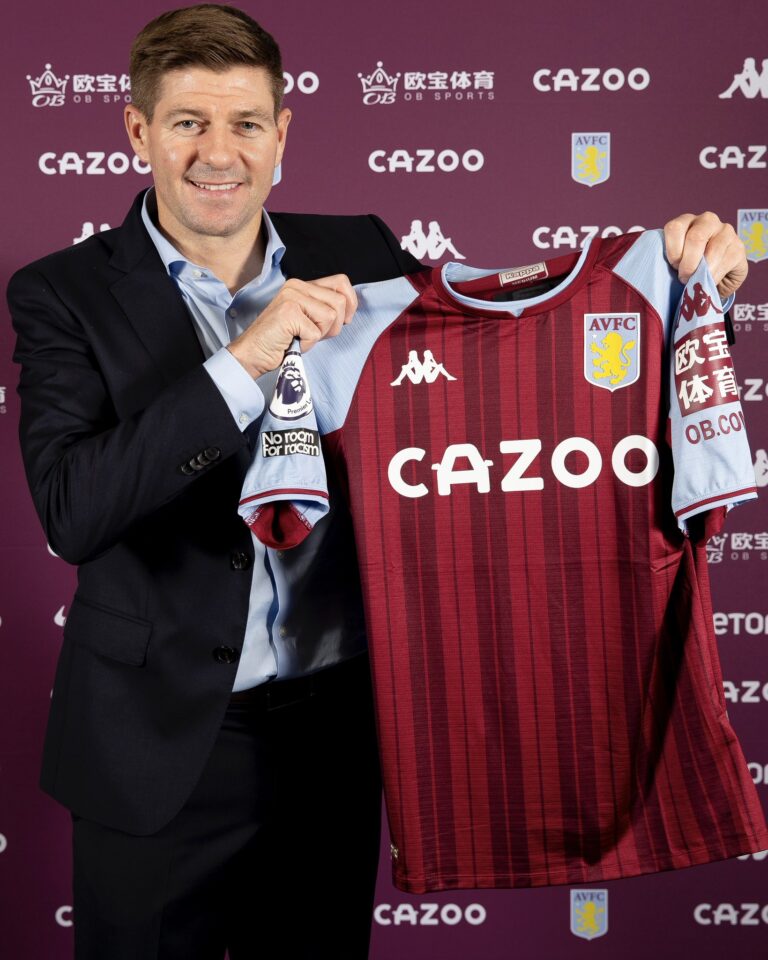 So it's official. Steven Gerrard is now Aston Villa manager and the amount we've been sitting on and can actually say as a result may keep you glued until Christmas.
Which, admittedly, isn't actually that far away.
The biggest sense we're getting from fans right now is one of Brendan Rodgers-itis.
That is to say Gerrard swore blind this and that, alluded to being a man of his word, even saying 10 days ago that he wasn't going anywhere, only to completely blindside us with a move to PL strugglers Aston Villa.
It's safe to say a lot of fans are genuinely shocked, but if you were a close reader of Ibrox Noise the past 4 years, you'll know we called plenty of Stevie's lies out, and got a lot of abuse for it.
The man did porkie. A lot. He wasn't true to his word for many, many things, and while we can't STRICTLY call his reign in Glasgow a failure, he certainly wasn't a rip-roaring success overall.
Are we bitter?
No, regulars will know we were never his biggest fans – we were always honest about calling out his failings, while crediting his successes. We never honestly liked the man himself. But we separated that from the football manager. Because our opinion of a person's personality is irrelevant to the job he does as a professional.
We wanted to be fair – as well as honest. Getting the balance between truth and fairness can be tricky.
But while we will be forever grateful for 55, honestly? We're glad he's gone.
He was never staying, always hankering after Liverpool – and then violating that by going to Villa!
It's not sour grapes from us – he made his call, but he's gone now and truth be told we don't care how he does with Villa. He even had the temerity to call us 'Glasgow Rangers' in his departure statement, rather than Rangers, which didn't sit well.
We move on, and while we'll have a tonne more on all this over the coming days, We Remain The People and no departures ever change that.