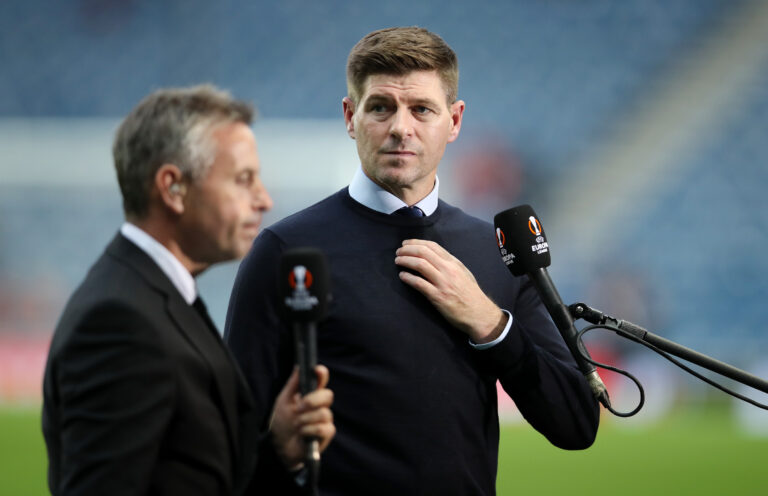 In August 2019 a notable Rangers player was dramatically 'dropped' as he found himself barely getting any minutes, fighting hard to get any starts at all, and only being used as a sub.
By October, Scott Arfield had turned this round entirely and was by some distance the club's best player and had completely secured his starting position once more.
Yes, the Canada international has certainly had halcyon days at Ibrox, but the calendar year 2021 by contrast has not been kind to him with just 8 starts the entire 10 months we've had.
Of course, injury has played a role, with a bad one ruling him out at the start of the year, but even since regaining fitness, Arfield has lost favour with Steven Gerrard and isn't being used as an integral part of the Rangers machine like he once was.
So what happens now for the former Falkirk and Burnley man?
He is the only Steven Gerrard signing who has never been involved in any contract talks best that we know, and isn't being lined up for an extension – his current deal expires in June.
After years of Rangers fans lauding the guy, loving his services and respecting his being one of us, there's been a bit of a downturn in how valuable he is, with more fans implying he's expendable.
And Stevie seems to agree. Arfield hardly features now, with the manager opting for pace, skill and power rather than his maturity, leadership and workrate, and it feels like the 32-year old is now just seeing out his contract and that will be that.
Players do come and go, eras come and go, and even Steven Davis is now starting to be used less – hell even James Tavernier actually got dropped for Nathan Patterson.
Arfield does have some injury issues now, missing the end of the season through another knock – and he's not getting any younger, so they'll only get worse.
But unlike Ryan Jack who Rangers eagerly hope will return to full fitness and a place in the team, the same need for Arfield isn't apparently there these days.
We do hope he stays on, and remains valuable to the club, but there's no denying his playing days at Ibrox are dramatically reducing now.
No Surrender Scotty.