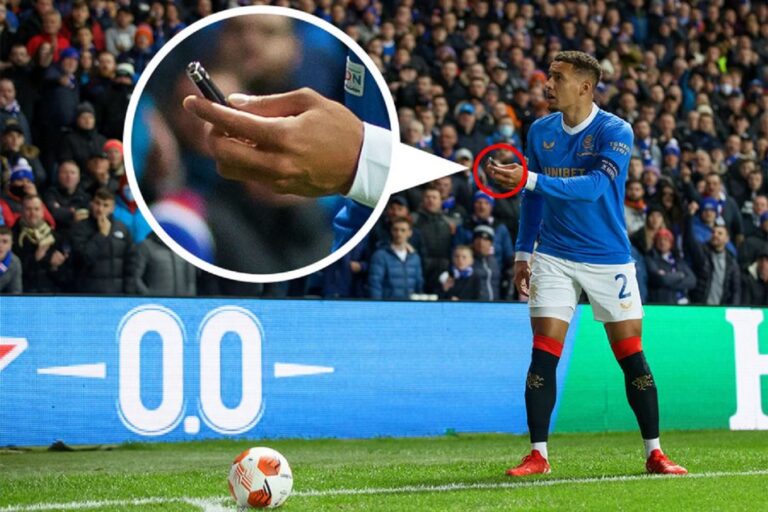 Rangers' superb win tonight was slightly overshadowed following two disgraceful incidents involving Brondby fans and the officials.
First, prior to the opening goal, James Tavernier was clearly hit by what appeared to be a lighter, and appealed to the assistant referee over the incident, who shockingly dismissed him immediately and just told him to get on with the match.
Then we've understood there's reports a photographer was also struck by visiting fans who are alleged to have hurled a coin at the innocent snapper.
If ever the game was dragged through the mud, it's here, where not only do visiting fans think it's perfectly acceptable to throw hard metal objects at innocent people doing their jobs, but the assistant referees appear disinterested and offer no support at all.
Tavernier clearly showed the official the offending object, but was waved away and instructed to take the corner – the correct behaviour would have seen the official touch his ear to communicate to the ref before further potential action would be taken.
This was really poor from the visiting fans and from the officials.
If we can't trust those who run the game to keep our players protected amidst scenes like these, what's the point?