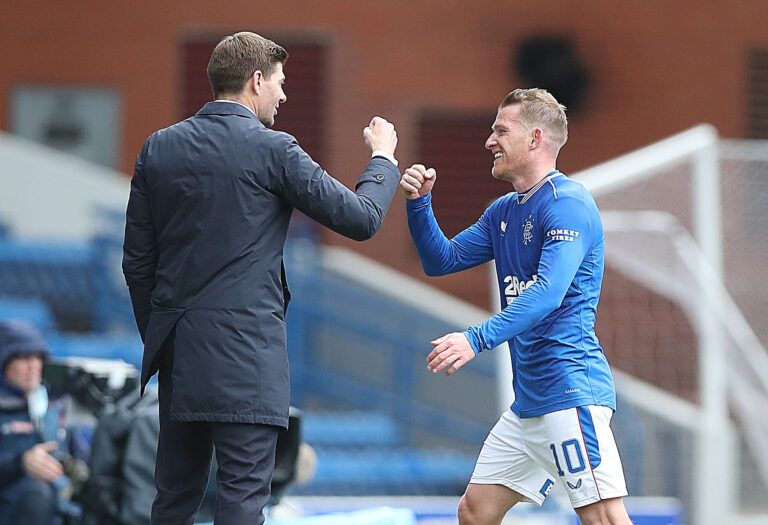 With their first win since August, Aberdeen are in buoyant mood as they arrive at Ibrox…
Nah, who are we kidding… this is the worst Aberdeen side we can remember in decades managed by a chap completely out of his depth, and if Rangers even show up as 50%, we will win.
What we would say is we think Stevie should completely ditch the Lundstram and Davo experiment.
The two do not partner well, and it reduces Lundstram's effectiveness completely. Davis has not been anything like his old self this season, and when he plays in the 6, it's taking away from Lundstram playing there, in his own best slot.
Not that it should matter v Aberdeen, McGregor up front with Morelos in defence should be enough to beat them, but equally never underestimate the Dons who will always raise their game to face Rangers.
This is of course the first Rangers Aberdeen match this season so expect them certainly to give it a go.
But they're hapless. And hopeless. And till they faced tumbling Hibs, couldn't buy a win.
And Rangers in 2nd gear should have way too much.
Of course there's a lot of Rangers connections at Pittodrie; McCrorie and Ferguson the main two alongside Bates, but end of the day a win for the home side is all that matters.
We do hope not to see Davo and Lundstram together again though…