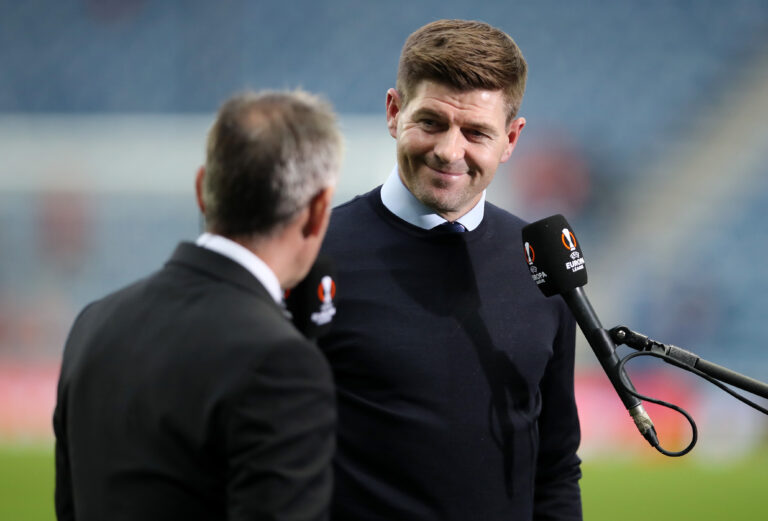 On the subject of the year, that is Nathan Patterson, we were amused to note a bit of a discrepancy on the value of Rangers' RB as quoted by respected transfer stats site transfermarkt, compared with the sum put on Bologna's Aaron Hickey's very similar head.
Both of these players are 19, and full backs and both offer differing attributes.
Hickey, from a kid at Hearts, has been on the fringes for the Serie A side, but he's never had a call up for Scotland far less a cap.
He also has no experience other than SPL and Italy's top flight, and youth caps for Scotland.
Meanwhile Patterson is on the fringes at Ibrox, but is starting to force his way in. He's got a clutch of experience in Europe, and he's got 5 caps for his country.
So, in many ways, at most Patterson is a bit ahead of Hickey, in others they're maybe about the same.
The value?
Patterson given £1M, Hickey given £5M.
We literally have no idea what glue transfermarkt are sniffing to give Rangers' man such a weedy value when Everton have already committed an £8M bid and been rejected, while Hickey only cost Bologna £1.5M.
This is yet more bewildering nonsense, and while the Dutch football site is a fine resource of information, we think they've made a bit of a mess of this one.