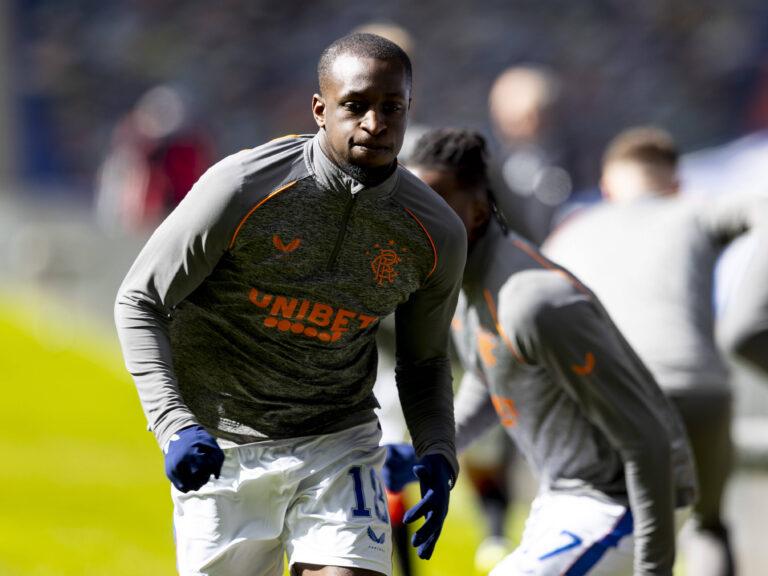 As we know Glen Kamara has finally, yes FINALLY signed a new deal, but we're going to be honest with you, we're not buying it.
As in, while he clearly has signed a new deal, saying it was an 'easy decision' is just absolute BS and something his own previous comments contradict not to mention the near 8 week wait for him to scribble his name.
Sorry, as much as we want to believe he's committed to this club, his previous actions don't match his statement.
And before we go on, this isn't a hate article on Kamara – regulars will know how highly we rate him. Or at least used to.
This calendar year he's been well below his best, only lifting his level at the Euros where he was, of course, absolutely outstanding.
But anyone claiming he's maintained that level for Rangers post-Euros is deluding themselves, and he failed to reject transfer interest from other teams during the window.
He's signed this deal in part because no one bid enough. There was interest, but no one took it far enough to convince Rangers to part with him.
But he's also done the right thing signing a deal to hike his value meaning when he does get his move, Rangers will get a decent fee for him.
If Glen was committed to the club, his performances would resemble that. Alfredo Morelos did the same thing, signed even though long term he was looking for the exit.
And in truth we don't begrudge Kamara wanting an exit long term – because this deal will ensure Rangers get a good fee.
Even our own Kris Boyd said the same thing recently on Sky, talking about Callum Davidson signing a new deal at Saints – it was no real commitment to McDiarmid Park, but protected the Saints when a Championship side from England come calling, ensuring they get good compensation.
Kamara's done the same, and fair play to him. But we don't expect him to actually see it out.
And that is about that.