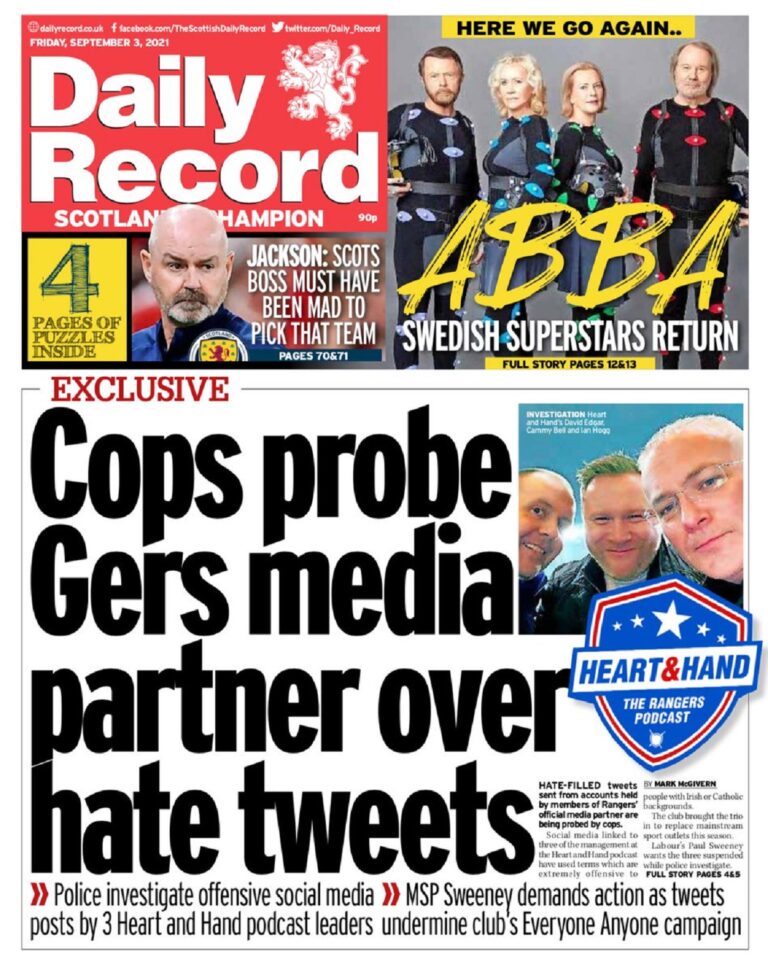 The DR war on Rangers picked up a notch today after unfounded allegations BT Sport are ready to ditch Rangers completely and cover our matches from an empty Parkhead.
Following Rangers' axe of Neil Lennon and Chris Sutton from Ibrox, there's been a simmering hoo hah in the media over Rangers' actions, while most of a Bluenose persuasion support the actions, but our chums over at Central Quay have decided to publish a story claiming BT are to dump Ibrox completely.
Now, stopped clock right twice a day and all that, but there is absolutely no evidence at all BT have the remote intention of doing this, and the best the DR could do was quote an anonymous source who claimed safety was paramount.
And for the Evening Times to cover this story as well is a bit disappointing, given the Times are meant to be their own source of original stories, not using other papers' pieces for traffic.
As for us, we look at the DR, with its latest anti-Rangers piffle, most likely completely fabricated, and wonder quite simply what they'll come up with next.