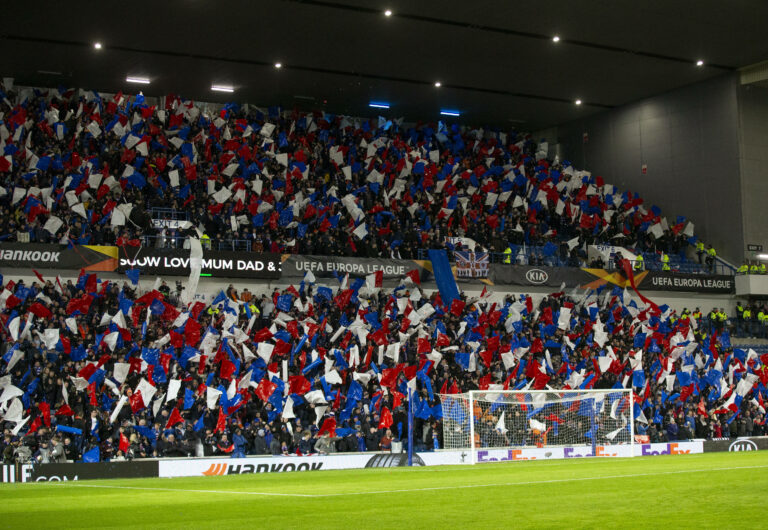 If we had £1 for every time a comment on Ibrox Noise from a reader says:
Or
Or
Or
We'd have been able to retire with feet up in the sun decades ago.
But the reality is readers do respond with these a lot, which are usually ways for an individual to express that they strongly disagree with what they just read.
Never mind the 500 articles they liked before that, this one is critical, or they plain just don't agree – so Ibrox Noise is 'negative', 'rubbish', you name it.
See, the way Ibrox Noise supports Rangers is not to blindly 'get behind the team'. We will always get behind the team, but if someone makes a mistake, we will call that error out. If they score a stunner, we'll call that out. If they play great we'll make that observation. If they are absolutely rotten it gets flagged.
See, for us, support isn't about blindly saying 'come on' and clapping our hands aggressively because that helps no one – it doesn't inform the player what they've done wrong, or why they've made an error or what they've missed.
When we call out a criticism, it's literally because we want to see improvement – we want to see Rangers play at our best.
For example, yesterday's first half was a horror show, slow as hell, lacking any kind of guile and on its own terms it was pretty shameful.
The second was FAR better, with gruff, vigour, effort, and we ground out a well-earned result.
The way we observe this is to note both sides – good and bad. We won't just look at the result, express joy and move on. We look at the critical aspects as well.
In truth the audience agreed with our output yesterday, agreeing the first half was abysmal but the second far better.
We noted a lack of 'negative rubbish' or 'get a grip' after this one. Because we were as happy as you were that we won. We just had to look at the downsides to the match too.
And that's our principle. We're not negative, we're honest. If it's great, we enjoy it. If it's bad, we criticise it.
We know many fans go for the blind faith approach, to not criticise a thing and to back the team come what may, which we're fine with.
But it doesn't mean we're not fans for being a little more honest about what we're seeing.
Like you, we've invested hundreds, thousands in this club over the years, and we every inch have every right to express our views. Just like you do.
And the way we've always chosen to do that is by calling it as we see it, not just through blue tinted specs.
And if this kind of principle isn't for you, maybe Ibrox Noise isn't either?
That said we appreciate our loyal readers – we know many of you have been with us from the start, and we know you appreciate the right to disagree with what we say. It is all about opinions.
And hopefully you'll remain with us in the future too – we won't change, and we hope you don't either.
WATP