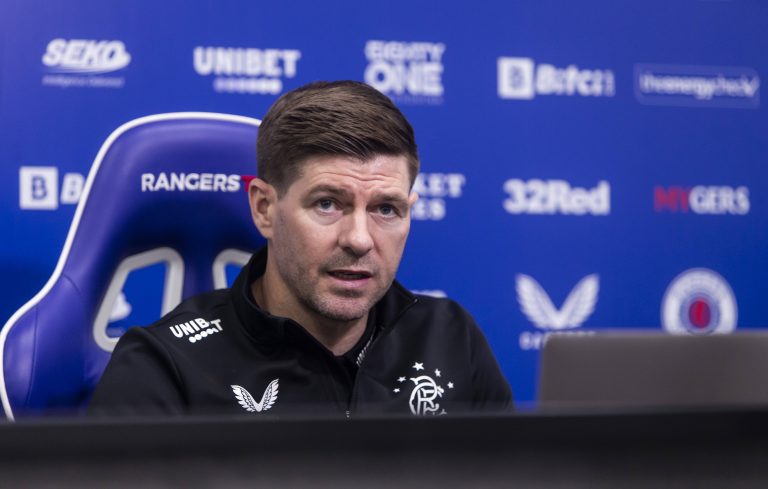 In a further intriguing titbit, Steven Gerrard has seemingly absolved himself of any blame over Tuesday by revealing he wouldn't change anything about his side of responsibility or anything that he did.
With fans currently despondent about lack of team flexibility, favouritism, and yet another bad half time team talk, while Gerrard post-match said it's on him and the players, he has today distanced himself from that by revealing he'd change nothing about team selection, half time team talk, or indeed anything else he did.
Instead, he appears to believe the players are completely to blame, and that after the first half went to plan, the second half was not what he instructed the players to do and, without his saying it openly, the failure is on them.
Is he right to imply that?
The reality is what Connor Goldson said post match wasn't wrong – the players ARE the ones who ultimately deliver on the pitch, they are the ones who carry responsibility over that white line and while the manager can shout from the sidelines, the players are the ones with the ball, not Stevie.
So he's not exactly wrong, technically speaking.
However, the fact that he doesn't concede he may have made any errors on Tuesday night, and the whole thing is down to incompetence and anxiety on the pitch does rather fly in the face of everyone in it as a team.
Respect is always given when a manager concedes a decision may have been an error, and they can hold themselves accountable to that, along with mistakes made on the pitch.
Stevie doesn't appear to do that this time while fans are raging about favouritism, inflexibility and poor team talks, which we find a little surprising.
He has in the past, in fairness, he has many times held his hands up and said he might have got this or that wrong. But not today.
Intriguing!