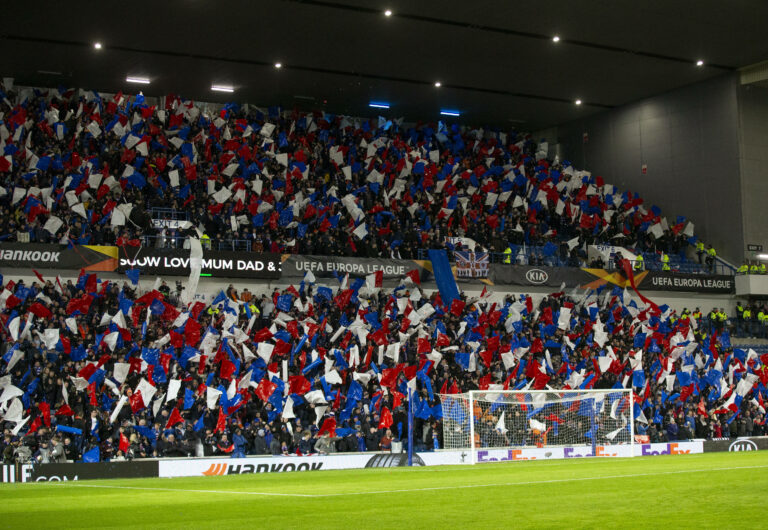 With the CL gone and the carcass of our diabolical attempt at getting there still festering, Ibrox Noise wanted to bring a left-field notion that might just be worth your attention. A way of salvaging a European season.
UCL is gone, we've got it. We also fear some regression that even UEL might be tougher for this deteriorating Rangers team than ever before, and even qualifying for the group stage is not guaranteed.
Ergo, as madness as this sounds, and hear us out: bin the UEL and go all-out for the Europa Conference League.
The prize money in the UECL is equal to the UEL cash from last season, and while that remains not exactly fortunes, the standard of opponent in this one is notably a massive step down from both UCL and UEL.
And Rangers have a slim chance of going a long long way in this, for money that is still reasonably ok. Remember, lose in the UEL qualifier and we go straight to the UECL group stage, and that's a guaranteed £3M. Not the UCL fortunes, no, but better than nothing.
It's the diddy European tournament, and we're not glossing that over, but UEL never takes us further than the last 16 and this regime under Stevie has hit its European limit now, as it stands.
But the UECL? Could be a chance at a European final, a European trophy, a real chance. True, Spurs and Roma are in there along with Feyenoord but that's as strong as that cup gets.
Maybe we're being deluded, maybe this is part of the grieving for the most rotten start to the season we could have feared, but then again, maybe there's a useful idea in there.
Maybe.