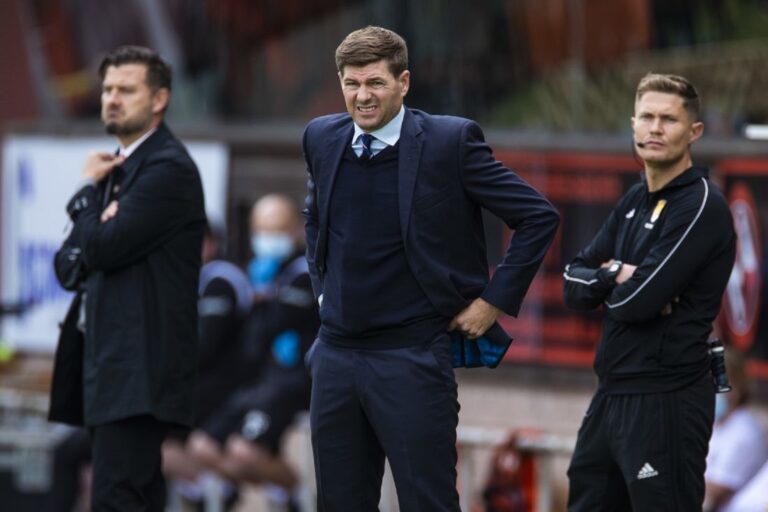 Steven Gerrard's words on Ryan Kent were absolutely unprecedented under this manager, with the boss taking an absolutely massive attack on the winger's form, albeit not in the way he ever has before.
For the first time as Rangers boss, Gerrard openly admitted Kent's form isn't good, that he's performing poorly and that he's capable of a lot better.
The candour with which Gerrard agreed with the question from Bhardwaj was eye-popping, and begged two further questions.
Firstly, why has he never done that before with any other player, in that way? When Goldson and Tavernier suffered their dips the season before last, Gerrard practically sprinted to deflect the blame, completely backing both players up as his troopers and swatting the criticism away. In this case, he took it, agreed with it, and suggested the question should be asked of Kent himself.
Secondly, if he agrees Kent is in terrible form, why on earth has he continued to select him? That is loyalty to an individual and not a management decision in the best interests of the club.
These two questions and more are valid for our boss, who is under a little more scrutiny this season than he was last.
Some fans can peddle 'in Stevie we trust' all they like but it lacks critical thinking and the right to express opinion.
And the Kent angle is very odd.
We can't deny Gerrard's press work this season has not been quite as consistent or polished as it was last, and that's what tends to happen when the team isn't performing.
Hopefully we see a bit of a response on Sunday.