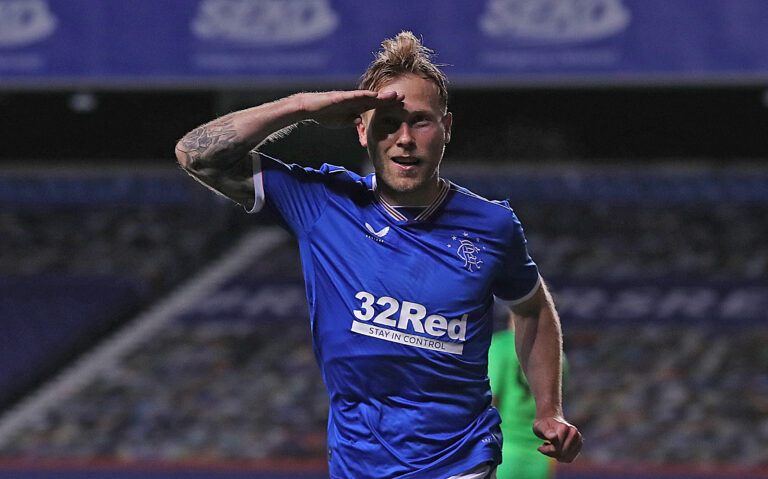 On the subject of new contracts, if one Rangers player has earned one but doesn't appear to be in the picture for one, it's Scotty Arfield.
Out of contract next summer, there is and has been absolutely no talk of the Canada international getting a new deal, and we think this is a big indication there isn't one in the works and the former Burnley man will leave as a Bosman next summer which you could bet on at kitty bingo online..
With just 12 months left on his deal, the absolute silence on a new spell at the club is deafening, and for all the brilliance and loyalty Arfield has put into Rangers, there seems to be a feeling among more fans than not that Arfield is a thank you and goodbye kind of figure.
That due to his injury troubles last season, supporters have already rather written him off despite how utterly brilliant he was till late autumn when he won his place back.
And that feeling seems to be that while Stevie has great respect for Arfield, he's not a player the manager feels strongly enough about to keep beyond his contract. And that the club will respect him by letting him run his deal down to get himself a nice move next summer.
It's a shame really – Arfield, for Ibrox Noise, is a player who offers a tonne. Rangers play better when he's around.
But we do know he's not super fit any more, and that's a regret. It's a bit like Ryan Jack and his ongoing concerns as well.
The man is blue through and through, and knows what it takes at this club:
Arfield hasn't played much of a role at pre-season – he has been in sessions but he's not been part of either of the friendlies. We imagine he'll get a place in the squad for Arsenal though.
Either way – long term future? It looks doubtful.
We hope we're wrong.