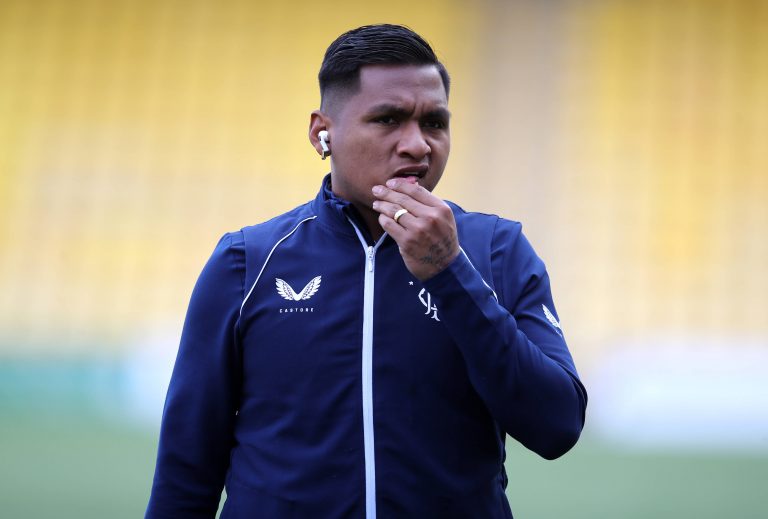 When Alfredo Morelos was 19, like most others of his age, he was just a kid, a teenager, and as stating the obvious as that sounds, the notion of this child leaving his hometown in Colombia and randomly ending up in Finland would put a lot of lads' noses out of joint.
Many would drown in a culture about as alien to Colombia as it's possible to be, a fish completely out of water.
But this 19 year old boy made a superb 37 appearances for his new team, HJK, and nailed 26 goals in that first season, with 8 assists.
We're talking a 19-year old under pressure at a team that always wins.
In his second season the returns were even better. An absolutely ridiculous 20 goals and 5 assists in just 25 outings, and it was clear this was a talent capable of going all the way.
JJ scouted him for Rangers and Pedro signed him, and his debut season in another new country yielded promising results again – 18 goals in 43, with 8 assists.
It was when Steven Gerrard took over though that Morelos' clear quality began to show.
Yes, his temperament was questionable, but his talent was not. 48 appearances, 30 goals and 12 assists showed this-now 23-year old's promise in Finland was no accident.
It was, however, 2019/2020 that the real Morelos surfaced – not only was he prolific domestically with 12 in 26 but he was absolutely sensational in Europe – 6 in 9 with an assist, and his attributes were clear.
But it's those days in Finland we emphasise the most – Morelos was just a teenager, and got a move to a country whose language he didn't speak, whose culture was completely at odds with his own and where the food was something utterly unfamiliar too.
A kid under this kind of duress, away from his friends and family, alone in a Nordic nation, and despite all these adversities he scored for fun. He let his football do the talking, and it got him a big move.
Can Rangers afford to lose Morelos?
As Ibrox Noise's Natalie has accurately pointed out, the guy is integral to how we play. His physique, his strength, his reading, his canniness with space, and of course his goals give the team something to aim for up front.
While not the tallest, Morelos is the best target man in the SPL.
But the choice to stay or leave is his. He's been very quiet the past few months amidst a tonne of transfer stories, which is actually a change of pace from him.
We can't beg him to stay, we can only respect his choice.
But Rangers would be better equipped for 56 with Morelos in the team than without him.
His mental fortitude was proven in Finland, it wasn't disproven in Scotland – and that kind of strength between the ears has elevated him to best striker in Scotland.
Time will tell if Morelos remains a Bear, but we would struggle to replace him if he goes.