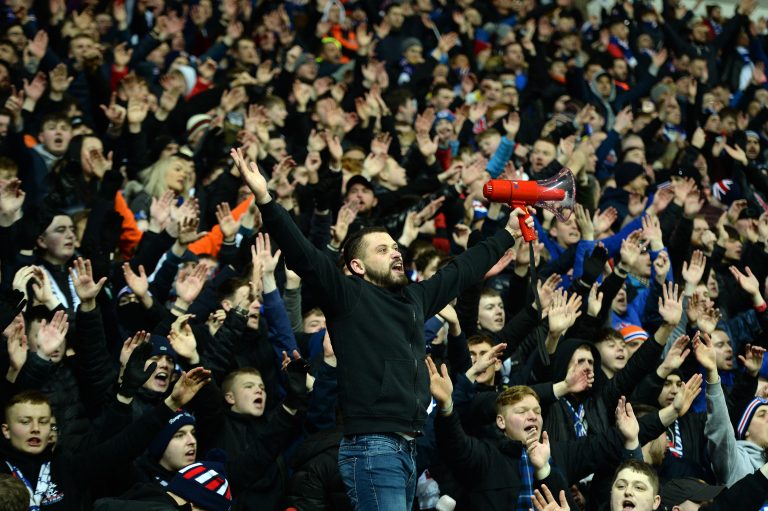 Rangers have been confirmed as 'crowds slowly returning' with 8,500 allowed on Saturday, 12,500 allowed on Sunday, then 17,000 for the league opener v Livi.
Sense has finally started to prevail as government officials accepted Rangers' requests for increased crowds at the weekend's friendlies, and announced well over a third will allowed in for the flag unfurling, with Rangers revealing they anticipate a sell out for the CL return match in August.
After Celtic were granted 9000 for tonight's clash with the Danes, it was with interest that we anticipated what numbers Rangers would be given, and in a rare show of fairness, both Old Firm clubs have been dealt with even-handedly and over the next few weeks we expect crowd numbers to return to normal.
Well, we say normal – the reality is the crowds could be more congested than ever with fans having missed a year and a half of club football and a LOT of time to be made up, so in fact crowds could well be constant sellouts.
If this weekend's British GP was anything to go by, tickets will be gold dust.
But yes, thankfully the powers-that-be are letting fans back in at long last.
And when either Malmo or HJK arrive in Govan next month, it could well be a full capacity crowd for it.
We'll see.