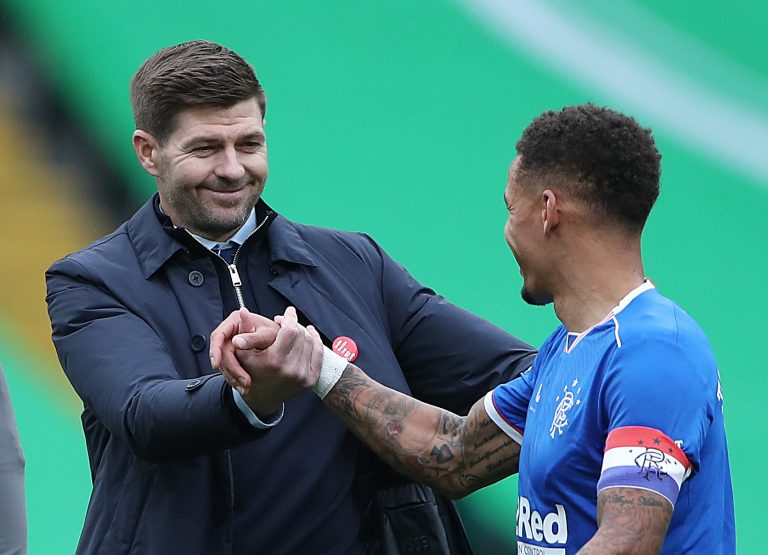 Make no mistake, this James Tavernier story has been coming for a long time – Rangers' captain has been linked out since he joined, but until season 20/21 he had never been consistently impressive.
That all changed when his numbers went through the roof and 5 goals and assists in the UEL made him arguably the most in-form player in Europe.
It's true that level dipped a bit in the second half of the season, but Tavernier's stock hiked to crazy levels last season and deep into the summer transfer window, the interest in him has become serious.
Brighton, Norwich, Man Utd and Arsenal are all keeping tabs on him and while reports consider him a 'cheaper alternative to Kieran Trippier' he's one of Rangers' key stars and there's no way Rangers will let him go for cheap money.
Let's be clear – Tavernier has been untouchable at RB, and Steven Gerrard considers him absolutely indispensable. The manager has been forthright, only 'crazy' money will see Rangers entertain a bid, so unless these PL clubs are prepared to offer well in excess of £25M he's going nowhere.
If we look at Aaron Wan-Bissaka – no goals and one assist in the UEL, and two goals four assists in the PL. He has no caps for England despite being 23.
Tavernier has 2 goals and 3 assists in the UEL and 11 goals 10 assists in the SPL. Tav's numbers paste AWB.
It's no wonder PL teams are looking at him.
But if Arsenal or Utd want him, they will need to dig very deep indeed.