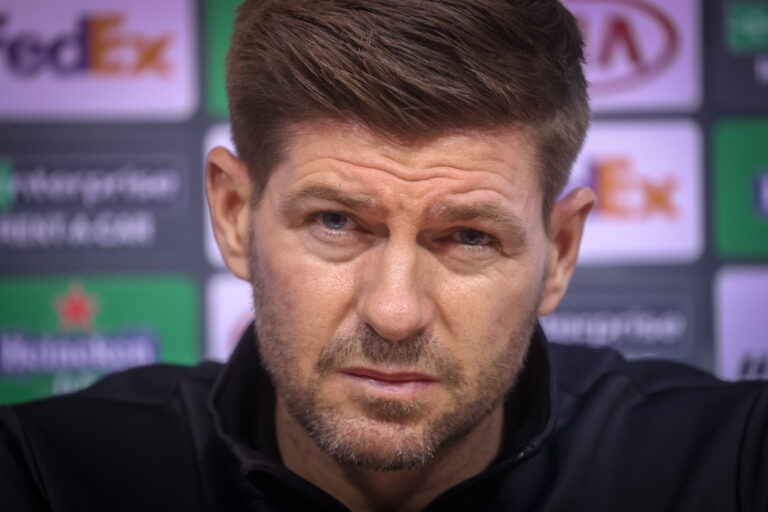 It's hard to blame our manager for being sick and fed up of the Alfredo Morelos speculation.
As we have explained to you, our sources in Portugal confirmed the story from Abola was 'questionable' at best and downright false at worse, that being the story about Morelos eager to join Porto and even using Daniel Candeias to prove their point.
Now, you might think the quotes from Daniel confirming Morelos wanted the Dragao was proof enough given they're best mates, but it wouldn't be the first time a player has been completely misquoted.
Recently Kasper Schmeichel had to deny quotes attributed to him in which he claimed England striker Raheem Sterling dived.
Now, factually, the City forward did dive, and if the Danish stopper had said that it would be correct to do so. But he didn't say that and came out with a public denial of the quotes attributed to him.
So it wouldn't be unprecedented that the quotes attributed to Candeias were just a fabrication.
And no wonder Stevie's sick of it. He's exasperated with every window seeing his striker linked with everyone, or more to the point, being asked in press conferences about every link.
He doesn't know Morelos' future any more than anyone else who isn't Morelos himself – only the Colombian knows his own plans, albeit the manager should be in that loop and clearly isn't.
And that's frustrating. We understand and recognise how pivotal Alfie is to how we play, but equally like Goldson, no one is indispensable and if Morelos does have designs on leaving, he should be clear with the manager on that.
That our boss doesn't know one way or the other is…what it is.
But no wonder he's bored of being asked about it.