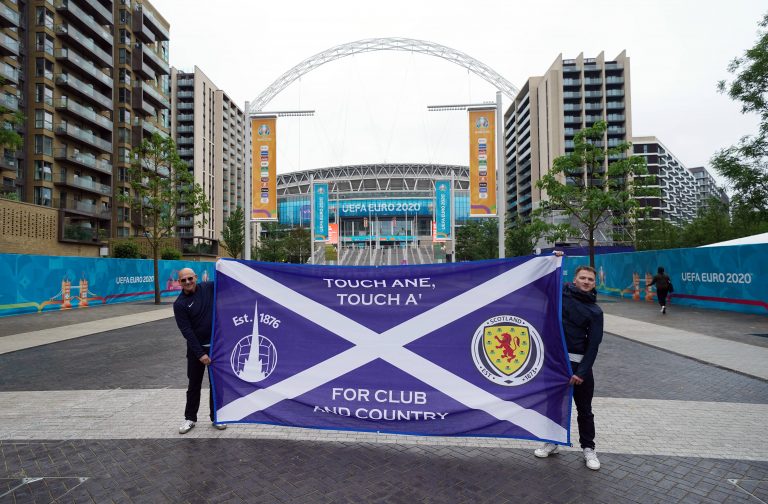 So it's the big one, the huge one, the one we've all been waiting for as Croatia face… I kid.
England take on Scotland today in the first meeting of the Auld Enemy for some considerable time, and it's no secret the odds are heavily against the visiting team.
But just why are Steve Clarke's men so far behind in terms of odds, of quality?
Once upon a time despite our nation's modest population by comparison with England, the NT gave the southerners a real run for their money and matches between the two were actually very even.
While England's names were heavy hitters, Scotland had Souness, Hansen, McNeill, Dalglish – genuinely world class players throughout the decades who competed and indeed beat England.
What's different now?
The difference is English football has at worst stayed still and at best moved forward, with the development of young players and world class talents.
The Harry Kanes, Raheem Sterlings, the John Stones – world class players one and all, and that a talent like Marcus Rashford is only a sub gives an idea of the quality they have.
But Scotland? At best it's declined, at worst it's been completely abused. Since Walter Smith and Eck's era of having a genuinely strong Scottish squad, the players available has regressed into a pit of despair.
There are some really good Scottish players – Robertson, Tierney and McGinn, but none of these are Souness, Dalglish or McNeill. The overall quality of the squad has faded into oblivion, hence why mediocrity like Stephen O'Donnell and Declan Gallagher, Grant Hanley, Lyndon Dykes and Kevin Nisbet is in the final squad.
In its defence, midfield does have strength, genuine quality in there, but the level is just not high enough.
That we rely on an Aston Villa player as our star man rather than Liverpool and Rangers and Celtic of yesterday tells its own story.
But then you have Scotland as a nation, this backwards country that gives no chance to youth and lets aged mediocrity rule the day.
England's squad is filled, FILLED with kids, kids Southgate trusts and they never let him down.
Scotland? Our bosses never trust anything below about 23.
So genuine quality like Patterson and Gilmour rot on the bench.
Why are England way better than Scotland?
Because Scotland refuses to move forward.