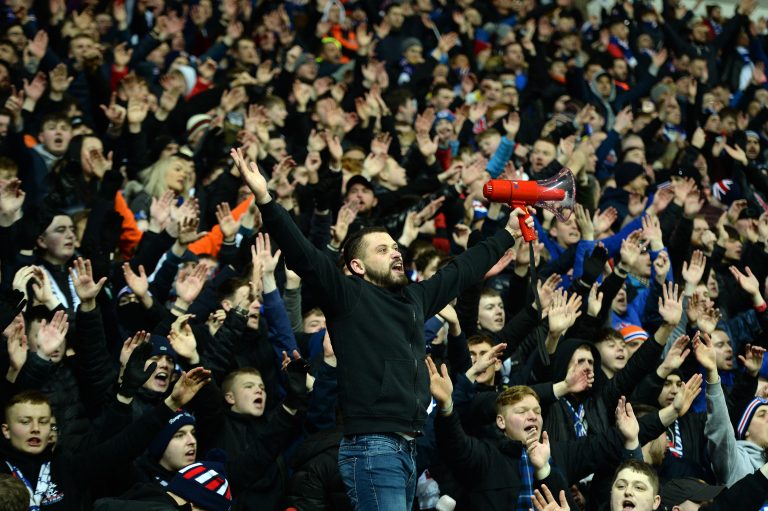 Rangers fans have had their say on whether or not they want Steven Gerrard to make that 'big name' signing we discussed on Ibrox Noise a few days ago.
Indeed, one of the early notions was the stand-out names Stevie could attract given his standing in the game, and while Jermain Defoe was a big name for sure, he wasn't quite the game-changer seismic signing we'd probably anticipated.
So do Rangers fans seek that Hollywood name?
No, is the answer.
The most popular notion from fans was the idea we continue to sign hidden gems like Glen Kamara and Joe Aribo, nurture them, rear them, and turn a bargain signing into a multi-million pound star.
As one reader said, 'we'd rather have 10 Glen Kamaras than one big name'.
We don't actually oppose this idea, but our note of caution is definitely over the 'curing' time. Bringing in a Glen Kamara or Joe Aribo comes with no guarantee of instant results, and indeed neither of them had immediate impact or even close to it.
And with CL looming, Rangers' groundwork is already done in building a top-class squad to deal with the bulk of the big challenges ahead.
But the level needs to rise. Rangers cannot sit still, and signing quality new players is essential to growth and development of the club.
Of course, we're well aware a £5M player or even £10M player could still have a sub-par impact – look at Chelsea's Timo Werner who had a horror first season at Stamford Bridge despite costing a fortune.
So it's no guarantee of success. But what the money is a guarantee of is CV – you're buying a player who IS capable at that level, hence why he cost that much. The hope is he hits that level for you, for Rangers.
Whereas there was no guarantee Joe Aribo, for instance, would rise in the game and hit new heights.
We definitely see where the fans are coming from, but Glen Kamaras and Joe Aribos are projects which can take time.
And with CL in July, time is something we no longer have.