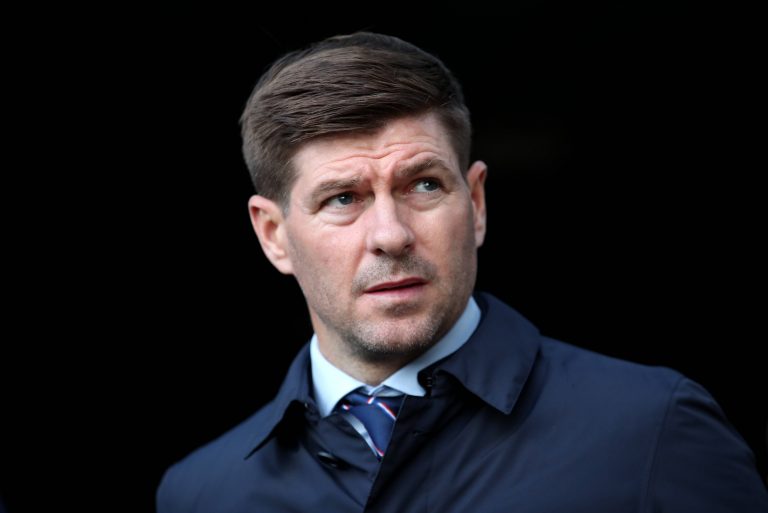 If we listen carefully to assistant manager Michael Beale's latest interview, the tactical genius of Auchenhowie is pretty clear – he WILL be a manager one day, and aims for that when he's ready.
And if we look deeper, it's clear that when it's time for Steven Gerrard to move to the Liverpool job as is his long-term dream, his assistant will be left with a big, big dilemma.
There's no doubt Gerrard rates Beale highly – he'd call his stormtrooper 'world class' in truth. And Beale's knowledge, acumen and general discipline as assistant has been outstanding. He's basically revealed Gerrard more or less leaves him to get on with it, and while Stevie is the manager in name, Beale is as much a coach if not more so than Rangers' iconic talisman.
And the dilemma?
Whether to be 'Walter Smith' or not – whether to take over full time when Stevie does eventually move on, or go with him to Liverpool and continue to be part of his team.
It's a big conundrum for Michael Beale – most fans recognise the influence he has, and how Gerrard probably wouldn't have been as successful this season if not for his trusty number two.
But would it be time for him to take the big step when that moment comes?
Beale is only 40, and honestly has a stunning coaching career ahead of him. Andy Halliday and Greg Docherty have both implied he's the best they've ever worked under, and it's not hard to see why.
But when Stevie takes the step, he'll want his wingman. And it will be left to Beale to decide if he wants the Ibrox reins for himself, like Walter so brilliantly did all those decades ago, or if he's going to stick by his boss for a little longer.
Of course, he might consider a completely new challenge – he has also admitted he wants to be a senior manager in mainland Europe, having grown up idolising Italian football, so that may be a path he chooses as well.
But end of the day, the future will tell if Beale remains at Ibrox or not.
Thankfully, all these decisions are a wee bit off yet.