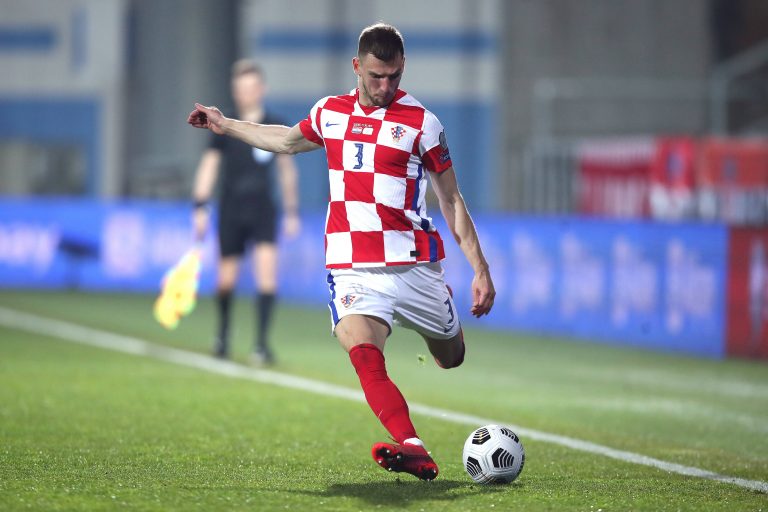 It's easy to forget other countries think differently to ours, and see things differently.
Here we are, regaling the outstanding talents of Borna Barisic, his world class assists and crossing and his numerous caps for his country, only to learn that Croats themselves think very differently.
Indeed, as the Euros have got closer and closer, the Rangers man has lost almost all of his popularity with supporters, popularity which was there until as recently as April, and now it's all about Zagreb CB Gvardiol, who stiffened up the left side v Belgium after Barisic struggled in the first half.
The younger lad will offer next to nothing going forward, but his superior defensive attributes, not surprising for an auxiliary LB/CB, are suddenly the toast of supporters, supporters who some months ago reckoned Sosa of Stuttgart was in fact the best option.
Actually, one of these fans had the audacity to call Rangers 'garbage' and that Barisic's achievements for the Famous meant nothing.
Of course, the final call is coach Dalic's to make, and Barisic has been the most regular despite competition from Lille's Bradaric.
But he's not popular with fans, and is in fact seen rather like the mediocre Stephen O'Donnell is by Scotland supporters.
And if we're being factual, Barisic, while a fine talent, has only actually made two assists for his country in 20 caps, which even Jordan Jones has done better than!
But end of the day, we'll see come the summer if Barisic starts, and if he can get the boo boys off his back by making them all look very silly indeed.