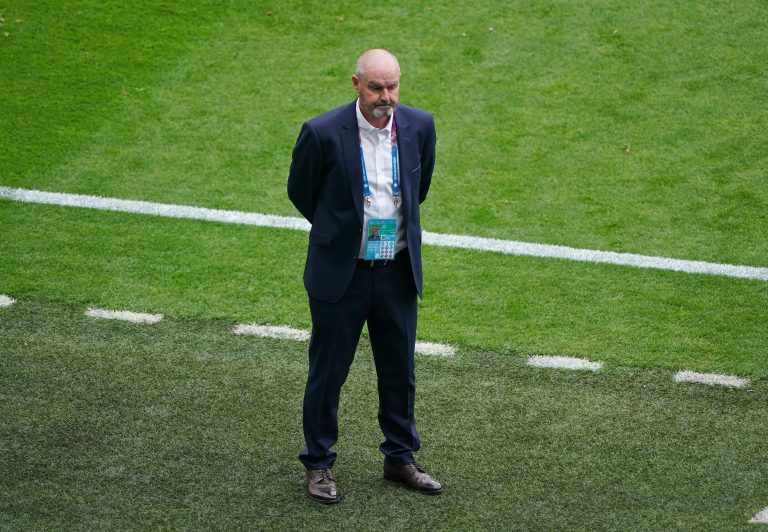 After Scotland's pathetic defeat to the Czechs, 'manager' Steve Clarke gave a post-match interview which praised his players and claimed they actually played 'quite well'.
If ever Scotland had the wrong manager, it's this weasel.
Steve Clarke is the most spineless manager Scotland have ever had, and that includes the likes of Berti Vogts for heaven's sake.
He's a troglodyte with zero courage, who picked a bunch of banal 'safe' and predictable players who offered nothing against a fairly average Czech team, in a must win match the boss said wasn't must win.
It seems, in fact, none of these matches are must win, and Clarke has pretty much admitted he's just happy to be there.
This is this most snivelling wreck of a manager – 'it's not must win, but we'd like to'. His words to the letter.
For any NT manager to say this about a competition of this magnitude is truly appalling; no matter who you are, you go there to have a go, at a potential once in a lifetime chance.
You do not 'just be happy to be there' and wimp out of any progressive management.
We complained at the time about his ditching Nathan Patterson for the hapless Stephen O'Donnell but there was barely a single Scotland player who shone. Mainly because their feeble manager decided ages ago he wasn't going to try win any of these matches.
Will he be more bold v England? Probably not. He'll probably pick a boring defensive team designed for damage limitation.
So anyone expecting a radical change, expect disappointment…