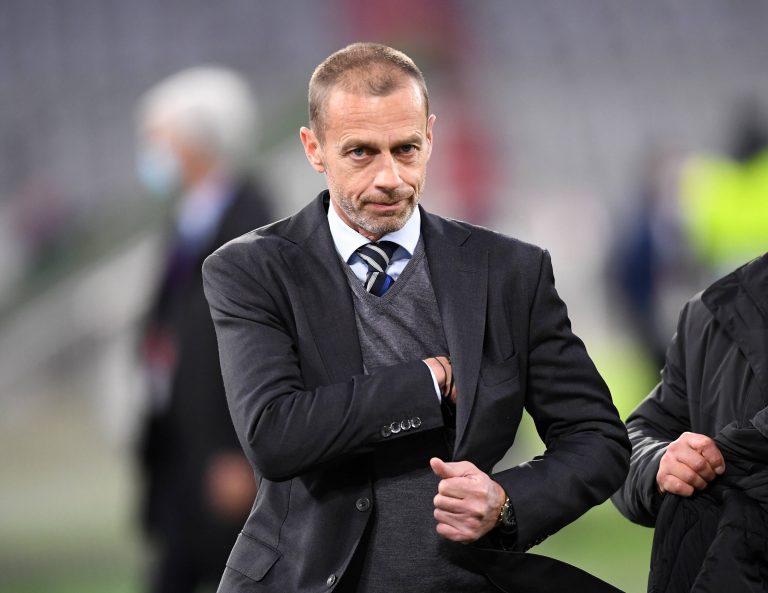 A month or two ago supporters and the football community worldwide reacted in aghast horror at the idea of the proposed European Super League.
An affront to football, it was called, purely on the grounds clubs hadn't consulted with fans first – who knows what the outcome might have been had they spoken to their supporters first.
However, what was missed by quite a lot of people was why this proposal was made – while many instantly assumed it was to make a quick buck, amidst self-righteous indignation from the likes of Gary Neville whose tiresome moralising turned into the mouthpiece for the protest, it was massively ignored as to quite what the true reason behind it was:
UEFA.
When Europe's governing body came out on their high horse represented by Aleksander Ceferin and dared to present their condemning statement in front of a board covered with their 'respect' logo, it made a mockery of genuine and real concerns football actually had about the Super League, while also covering up the reasons it was being proposed.
UEFA.
Let's be clear – while the ESL was a failed endeavour ripe with poor planning and aided and abetted by cynical capitalism, Europe's governing body are a complete disgrace, not fit for purpose, and no better than any ill-conceived money-making scheme Europe's clubs have.
They are greed, and they are self-serving, and the latest ridiculous plan to abolish the away goals rule, which has been a staple of European competition for nearly 60 years show the board and its members literally give no flying hoots about the football population, only appeasing their own wallets.
This diabolical governance is why the ESL was proposed, and while fans were right to be unhappy at the lack of consultation with them about their clubs' intentions, it's equally understandable why the big clubs used their power to try to break away from UEFA.
They did it badly, and wrongly, and made a pig's ear of it, but following the comical Kudela scandal and UEFA's pathetic handling of it, and now this preposterous rule change it's clear why UEFA are completely out of touch and shouldn't be in charge.
It's why this ESL was allowed to get as far as it did.
Unfortunately, UEFA now think they're the moral upstanders – they got their way, they made their pretentious self-preservation statements about the ESL and having won that war, they secured even more power to screw over the game they rule upon.
Marvellous innit?