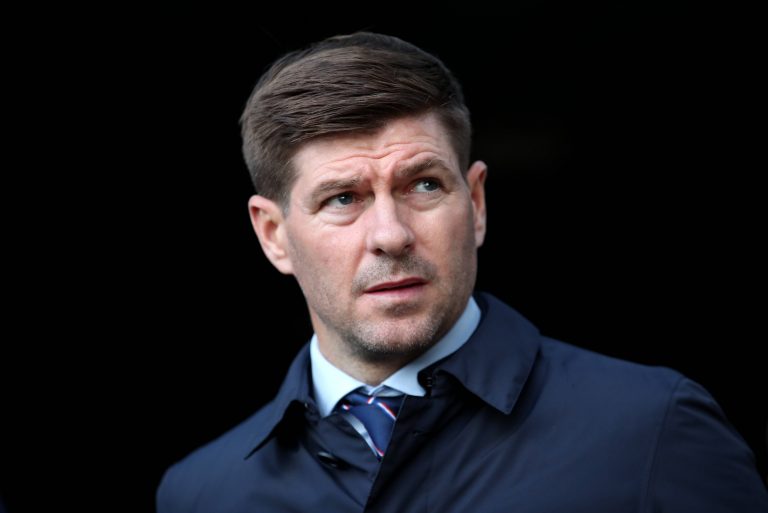 In 2011 Italian giants AC Milan won the Serie A title for the first time in almost a decade. They suddenly went from domestic nearlies to the kings of Italy, and had the world at their feet.
That summer, with Barcelona the continent's marquee side, Milan had the chance to dominate their country and be a force in Europe. They signed Phillip Mexes…
Milan's fall the following year was not a million miles unlike Rangers' own in 2012 – like the Famous that year the Rossoneri lost their whole squad, and in their case they failed miserably to supplement their squad that year.
Now look at them.
Steven Gerrard and Rangers absolutely must do major surgery this summer – this squad has done amazingly this season, but going into next campaign extensive work requires done in every area of the pitch.
Celtic will be overhauling themselves entirely and determined to provide a challenge next time, so Rangers must not only be ready for that, but able to turn the screw further.
We're not exaggerating by saying Fashion Sakala and Nnambi Ofoborh are simply not enough, and the club will require to spend many many millions to ensure we remain ahead of Celtic.
As genius as our scouts are for finding the Kamaras, Davises, McGregors and Arfields, it's guys like Ryan Kent, Connor Goldson, Borna Barisic and Kemar Roofe that made the full difference last season, at a combined cost of 'a lot'.
And we'll need more of that next season.
Rangers simply cannot rest on their laurels, and sign fodder at best – we have to cement our place at the top of Scottish football.
Moreover, the UCL is going to be one hell of a steep challenge, and despite our brilliance in the UEL, the level of Europe's premier cup competition is going to be a heck of a hike, and we need better players to compete there.
How much cash? It's inevitably going to be a lot, and it's going to require a sale or two of at least one prized asset to fund it. Rangers need close to £30M investment to keep things up and indeed improve, and that finance will come from selling one or two of our stars.
Every summer Stevie's had £11M to spend – but summer 2020 yielded only two players who had any impact – Roofe and Balogun. We will have to sign and buy better this season.
Sure, feel free to moan at us for complaining about the quality of our 55-winning squad – and you're right, we're being harsh. But Stevie will not be resting on his laurels and he's already bringing new guys in.
This club needs to be ready for 56.