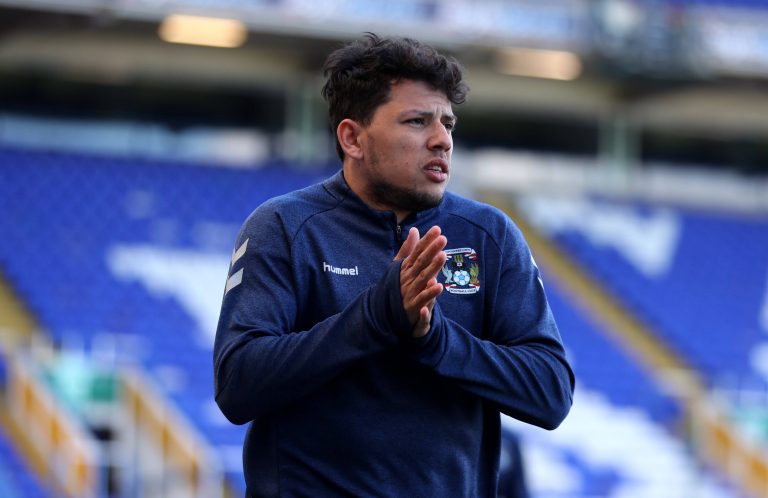 Reports claim Rangers have submitted an offer for Coventry's Dutch ex-U20 international Gustavo Hamer after the Sky Blues were said to have changed their mind on the 23-year old DM and become willing to sell.
The former Zwolle star, with 50 appearances in the Eredivisie, has been a standout at St Andrews, and it's not said to be a massive fee that will tempt Mark Robins in the sale either.
The midfielder, who has been on Rangers' radar for some time, has a market value of around £2M, and his current side are in the Championship lower reaches, just 3 clear of relegation, but Hamer is attracting interest and Steven Gerrard is said to be looking at him.
There will be a lot of players named in association with a potential move to Ibrox, and the bulk of them will be piffle, but we'll bring you all the targets we hear about, and you can assess which ones you really hope are the real deal.
Hamer, for what it's worth, is a clear talent and capable of playing at a higher level – he's done well at both Eredivisie and Championship, and evidently that's a player.
If Stevie is interested and thinks he can step up to Rangers and the CL, we're all for it.