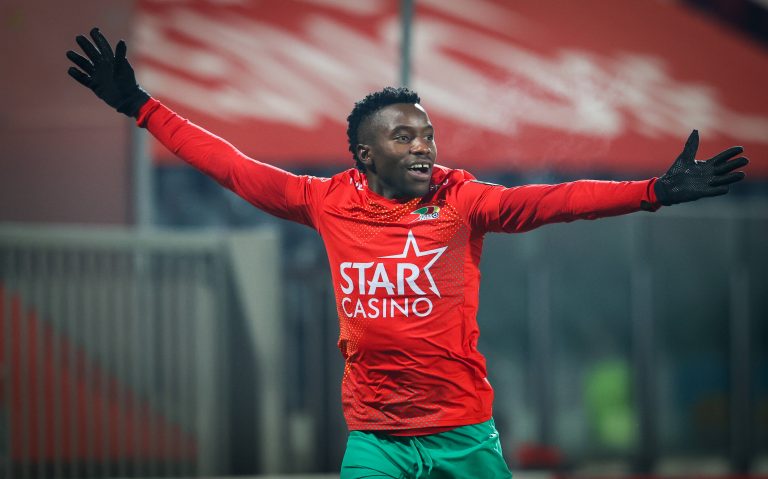 Hot on the heels of Stevie G stoking the fires of a major double signing this summer, one of the speculated targets, Fashion Sakala, is reportedly going to announce Rangers as his new club.
The Zambia international has been heavily linked with a Bosman switch from Belgium to Govan, and the Oostende hitman confirmed he will announce his next club inside 24 hours.
The implication is strong that this choice is to be Rangers, and with Stevie's cryptic hint, it does seem like Rangers' second new signing of the summer, following Bournemouth's Nathan Nnamdi Ugochukwu Benjamin Asigboro Ofoborh (yes really) arrival this summer on a pre-contract, will be the 24-year old forward.
Sakala's career is not sensational, but his current season in the Jupiler Pro has certainly seen him peak, with an excellent 13 goals and 3 assists in 28 appearances.
Hopefully he hasn't already peaked, and is ready to add to Rangers' options up front.
If, indeed, Rangers are the side he's chosen.