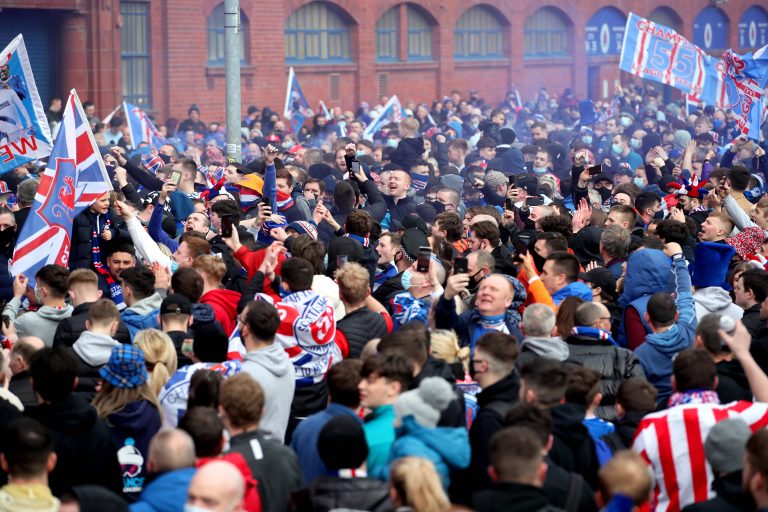 If you take February onwards, Kyle Lafferty is, curiously, the SPL's top scorer, with the Killie man, who joined of course in January, nabbing 8 goals to present and 13 in 13 overall since he actually signed.
It wasn't enough to keep his side up, and it remains to be seen if he'll stick around in the lower leagues, but while Lafferty's second spell at Ibrox didn't go well, few can deny with a straight face that the guy is a striker, and a really good one.
He admits it himself – he tried too hard at Ibrox last season, and got nervous and stressed to perform – the weight of the shirt, this time, was just too much and he couldn't deliver.
But at low-pressure Killie, Lafferty showed what he can really do.
And he remains, truthfully, the best SPL striker outside of the Old Firm.
Of course we're not advocating his return, that ship has definitely sailed, and he's had his good time at Ibrox in his previous spell (before it went a bit wrong for us all) but too many Rangers fans were eager to slate him as p*sh or garbage you name it.
But it was completely psychological with him – he just no longer had the mental strength to play at his best for his boyhood team.
Take him anywhere else in the SPL and he can't stop scoring.
It's all in the guy's head. Remove that pressure and you have a prolific and outstanding striker.
He's one of us and he's always welcome at this club, just wish he wasn't scoffed at by so many of our fans.