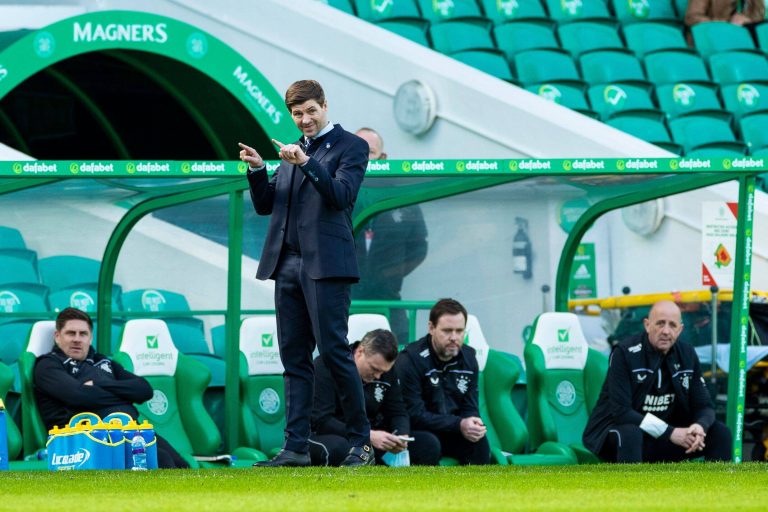 If there's one consistent this weekend, it's that despite the shifted KO time, Rangers fans are aware, for the first time in a while, that Celtic, regardless of their disarray, are in some decent form again with 3 wins from their last 5, and will be absolutely up for it come Sunday.
Celtic travel to Govan desperate to make a statement of intent, and with Rangers' last two showings against the Parkhead side not exactly being vintage, a home statement would be even more welcome.
Rangers' form lately too has been patchy – post-55 the ball has been dropped, let's not kid around, and in five matches the only half-decent display was against Cove Rangers.
Rangers' win over Celtic with McGregor's OG then the drab 1-1 demonstrates Stevie's side need to pick themselves up a little, with another difficult match last weekend having shown where the form rather is.
Of course, as we asserted yesterday, there's a difference between conceding form isn't great and outright abusing, as a number of fans have been up to lately.
Let's make no mistake, Rangers' form since securing the league has been mediocre at best, and the side simply hasn't responded to that dip.
This is the first match, since the visit of the racists, to mean anything, and it's imperative Stevie gets his lads up for it, not that he should need to.
But let's be clear – Celtic will be champing at the bit for this one – they will come out all guns blazing and if Rangers only show up, they won't make the fifth round of the cup.
Our cup record under this manager has been historically abysmal – the mistakes v St Mirren served as a lesson and one we hope we've learned from.
Losing in the cup on Sunday would be disappointing at best, and we can already picture the fan meltdown if Celtic overcome us.
It's a must-win, as much for morale as anything else.
Let's go.