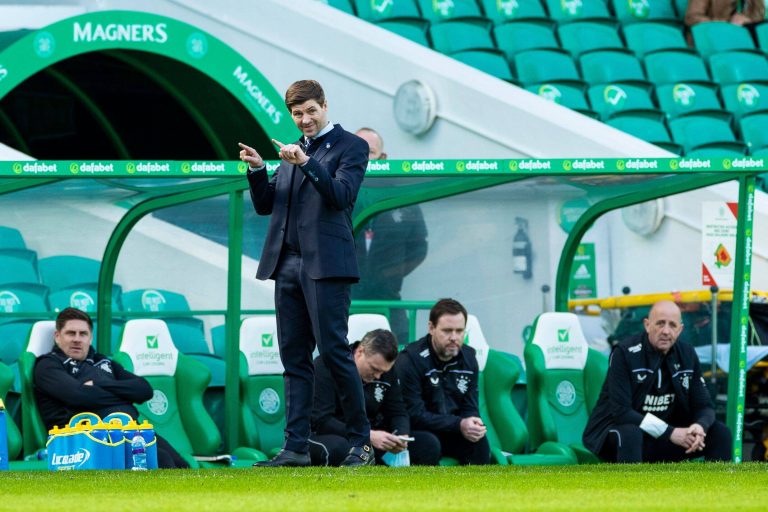 Steven Gerrard today took a brilliant pot shot at Celtic's temporary boss John Kennedy by highlighting 'agreement' with the interim coach at complaints about Covid inconsistencies.
Rangers' boss was speaking at his pre-Hibs presser and was addressing the issue of how inconsistent the punishments have been, but in particular talked about what Kennedy complained about.
But, of course, Celtic got off Scott-free over the Dubai shambles while Rangers have been slammed to 13 matches' worth over both breaches, so Gerrard's 'support' for Kennedy's comments is a very clever way for him to dig at Celtic getting away with murder in their trip to the Middle East.
He said:
"I agree with John about the inconsistencies, especially when it comes down to punishments. Nothing has really come of the Dubai trip… rules were broken on that trip."
Having destroyed Celtic on the pitch, Gerrard is also tearing them a new one off it.
Mic. Dropped.