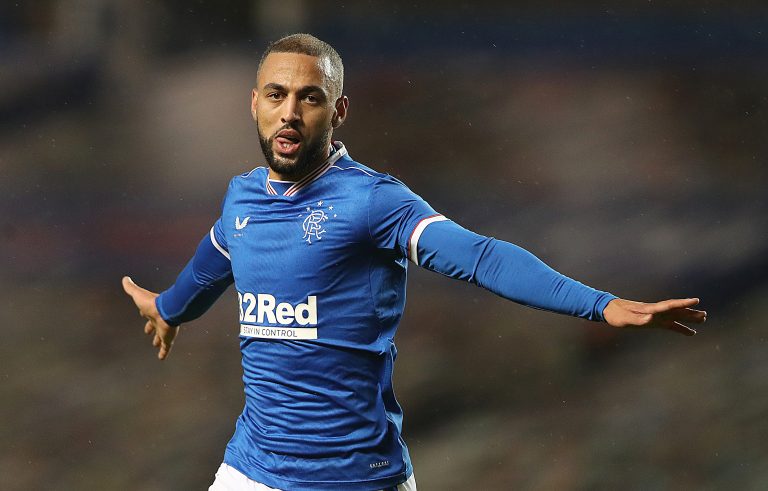 We were absolutely bewildered by the reaction yesterday to the piece on Kemar Roofe and Cedric Itten's futures.
While most of you approved of our questions over Cedric Itten, the defence of Roofe and the abuse and attacks on the '****' (among other things) who dared to ponder Roofe's future had us scratching our heads and wondering just what calibre of supporter we now have that will abuse a Rangers site for analysing where a player is at.
Let's be clear – nowhere in that piece did we criticise his striking contribution – as we said, 14 in 29 is good, indeed, he's one of the best we have, statistically – but his assists, just 2, are far from impressive.
The reason, though, we raised the topic at all, is that he hasn't been able to remain fit enough to sustain anything like a run of games. 9 or 10 matches in a row has been his best run since joining, and while he was absolutely superb in those matches (8 goals, 2 assists) the issue of fitness is disquieting.
It's one our manager has raised too, admitting frustration over it, which further prompted the article.
Furthermore, we have the striker and role conundrum. We do not know if Morelos will be at Ibrox next season, but Roofe's goals, as striker for us, are actually pretty solid – 4 in 10 appearances as striker for Rangers. His career stats as a striker are actually one in two, so he can do the business there, and he's on the cusp of replicating that for us.
His goals as winger are absolutely bewildering though, 10 in 12.
But he doesn't really assist out there.
What we are saying is that as pure striker he's not quite at full throttle for Rangers yet although he's close, but as winger he scores a lot although doesn't assist many.
What we also observe is his work rate is excellent, and his movement off the ball opens up space. He's got great strength, and he does the dirty work too. He also has a nice touch, and links up well.
At no point in that piece did we ever question his ability, only his role and fitness.
As striker he is almost at the level he's capable of, but he still can't usurp Morelos, while as winger he scores a hell of a lot but can't really assist.
He seems to be more of an all-round forward who can float all three channels and get goals, but isn't the typical winger or striker when you architype these positions.
Is this an issue?
In truth it isn't really – but we wonder what vision Stevie has for Rangers next season. Will he want a Ryan Kent for the right? Will Alfie still be here? Will Roofe just be used as and when needed?
He's one who, if Stevie can keep fit, could actually have a very very good time of it next season.
But football is full of ifs and buts.