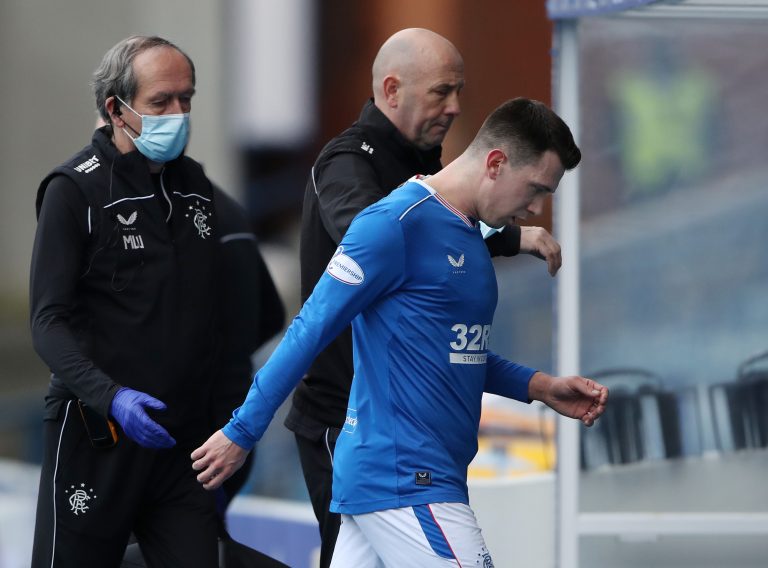 Steven Gerrard's latest update on Ryan Jack isn't just a blow, it asks serious questions about the midfielder's future at Rangers.
Jack has only played 19 SPL matches this season, of a possible 31 and 5 of a possible 12 UEL matches, which is a pretty dreadful state of affairs given his importance to the team.
Now, in terms of his present prognosis, Jack was slated to be maybe available in time for the Celtic match on Sunday, but evidently that's now looking extremely unlikely given he won't even be on the bench for Slavia.
Stevie's quotes are concerning:
This is definitely worrying – and we did say before this season started that Jack's fitness meant he couldn't be relied on any more. Not that he ever really could, but the lad's fitness issues have definitely gotten worse and he's becoming a half season man these days.
It's sad, and we know how good a player he is, so he is missed. Thankfully 55 is sown up – but we could have used him in Europe, certainly.