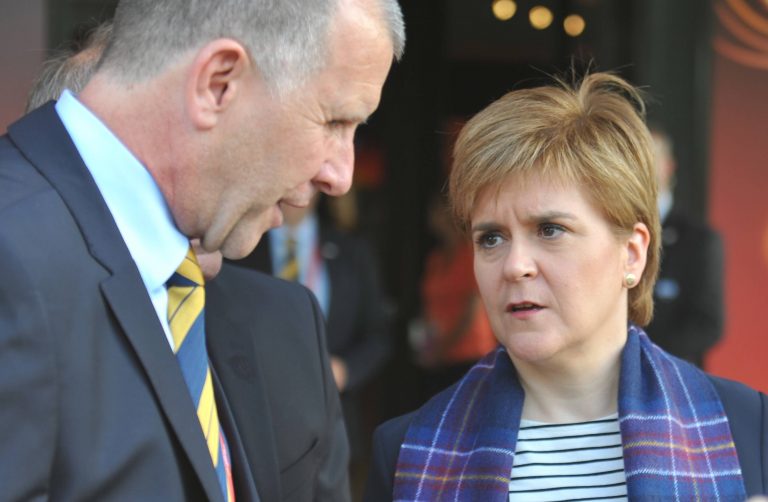 As we've covered in recent times, Celtic and the SPFL have completely imploded, amidst Rangers' return to the top of the game.
Well as of tonight, we can probably add the SNP, as Scotland's governing party begin to fall apart by the seams, following what has felt like a distinctly anti-Rangers agenda for quite some time.
Indeed, Dave King's prophecy of Celtic folding like a house of cards is starting to spread outwards, and all those organisations which appeared to oppress Rangers and persecute us are now falling apart.
The SNP's 'misleading' scandal as well as increasing party defections are the beginning of major problems for Holyrood's majority party, and while Ibrox Noise has no interest in getting involved in politics, we are interested to see the developments and implications of this.
Scotland, it would have to be said, has been appallingly run for a very long time by this party, and among their moves has been to seemingly espouse a pro-Celtic agenda and a very anti-Rangers one.
Indeed, Celtic fans have for years joyously agreed that there was an agenda in their favour, as they described it as 'owning this league and city'.
Well, things seem to be changing, little by little, bit by bit, and the SNP's influence is starting to wean.
We will watch these developments with interest over the coming months.