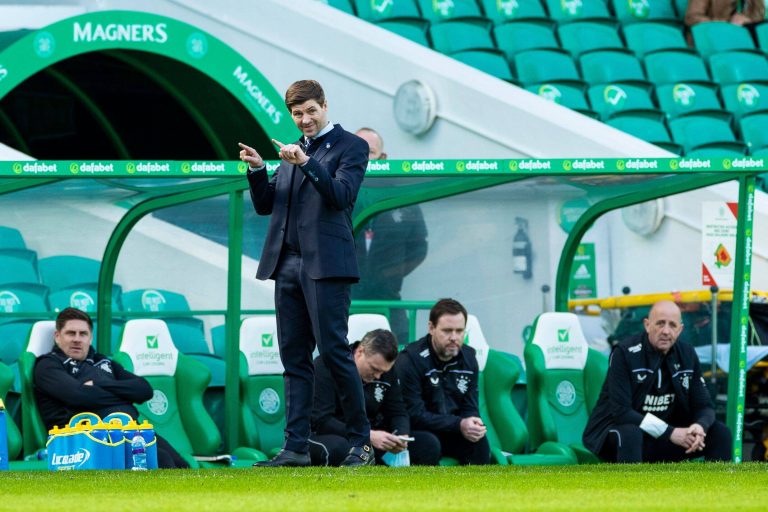 It's safe to say today's Old Firm clash was the worst in living memory. Overshadowed by a tonne of controversy and off-field nonsense, the fixture at Parkhead never got going like a typical Old Firm does, and Rangers simply weren't in the zone at all today.
From still being drunk on 55 (the side has barely kicked a ball in anger since the win v St Mirren to secure the title), to the controversy of the celebrations, to the political hype over fans not attending Parkhead today, to the arguments about a Guard of Honour, to the racism scandal which has enveloped our club, to the debates about taking a knee or not; Rangers for many reasons have been unable to get back into any kind of groove since Celtic capitulated at Tannadice.
Does it matter?
Depends on your point of view.
Rangers got 55, Alfie scored v Celtic at last, and Rangers' unbeaten record continues.
These are definitely grounds for optimism.
Unfortunately the off-field nonsense lately has overshadowed a lot, and it's a bit sad.
It basically ruined Rangers' prep for this match, and while the team selection was a bit better (why did Balogun now start at RB, Stevie) the XI never got even close to the groove.
The home side wasn't much better but Rangers now look like they're done with 20/21 and just want the new campaign to start already.
But, at least we didn't lose, and Alfie broke his duck.
#55