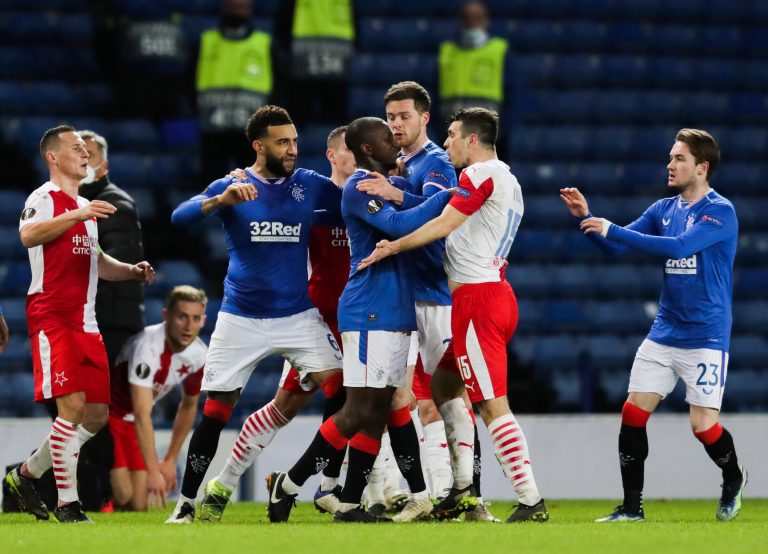 A new video, shot inside the Ibrox tunnel at full time following Thursday's tempestuous clash with Praha appears to contradict completely the claims made by the club of violence, chaos, and a tunnel filled with police.
The film, shot by one of Praha's own, was uploaded after the match to show a calm scene as Praha milled around doing… not a lot, in truth.
We don't speak Czech so we have no idea what they're saying, but the idea the tunnel was filled with fights, police and violence seems to be far from reality, and well, we'll let it speak for itself.
What do you make of it?