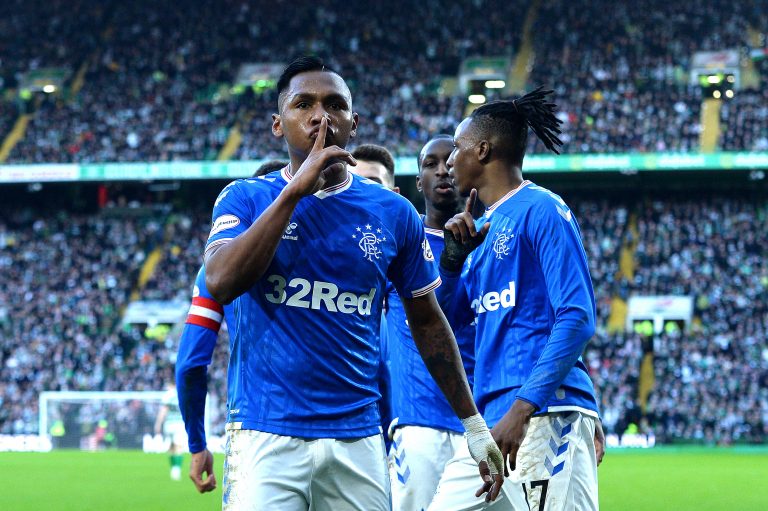 As fans will know, Alfredo Morelos spoke yesterday again of his desire to leave Rangers for a PL club, to reach his ambition of that division.
Whatever you think about his comments, they do fly rather in the face of Stevie G's assertion earlier this season that Morelos' target was now to taste the Champions League, with the implication that he would remain at Rangers to achieve this.
Unless, of course a CL team from the Premier League came in, not impossible.
But there's a wider picture here – Stevie's notion that Alfie would stay in order to sample CL probably reveals that while Rangers are an attractive prospect for new signings, there are few of our personnel who would actually remain at the club this summer if a good bid comes in.
In short? Champions League is a carrot for Rangers to attract new players to the club, but it might not be as strong a one to retain our current assets, especially the likes of Morelos, Kamara and Barisic, who all have designs on the PL and Serie A, respectively.
The Premier League, more than the Champions League, appears to be the absolute Promised Land for the majority of footballers, that or failing it, one of the other top five leagues in Europe; Germany, Spain, Italy and France.
And top players want the PL more than they want the Champions League.
We absolutely don't have an issue with Morelos having ambition to play in that league, even if we were a little disappointed about the timing of his latest quotes being only a week after 55, but the bigger implication is that even our securing the title and Champions League participation next season, the Premier League down south will always be the big prize for top players.
It's not Rangers, we're huge – it's the SPL – top players want to be tested against Man Utd and Liverpool every week, not Motherwell and Livi.
And there's also the sentimental ones like McGregor and Davis who are born Rangers fans and who will stay regardless – albeit both of them have sampled PL and both of them are too old now to attract a new team.
If Rangers moved down south the sea change would be a million times more seismic than the one in the SPL from Celtic to Rangers in the past season, but of course that's not going to happen.
Instead, the best we can do is keep building a brilliant team, and accepting every so often a PL side is going to pay us big cash for our best players.
As long as it lets us rebuild and regroup, it's not the worst way to operate.
Works ok for Porto and Benfica…